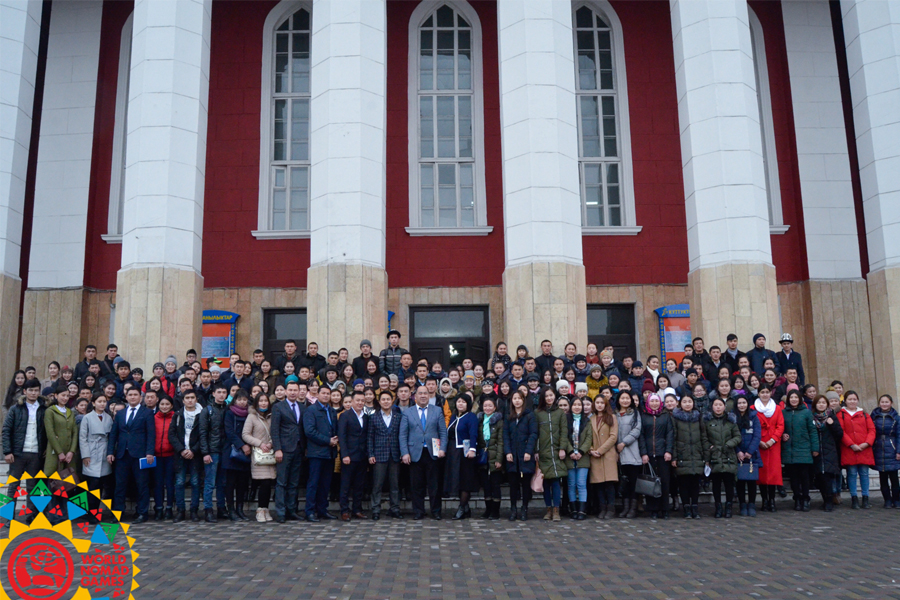 17.02.2018 18:07
Students of Osh State University Met with Secretariat of III World Nomad Games
On February 14th, students at Osh State University met with members of the Secretariat of the III World Nomad Games. Coordinators of the Secretariat Soyuzbek Nadyrbekov and Taalai Berdiev, plus Head Specialist at the Ministry of Education and Science Makhabat Mamytova were at the meeting.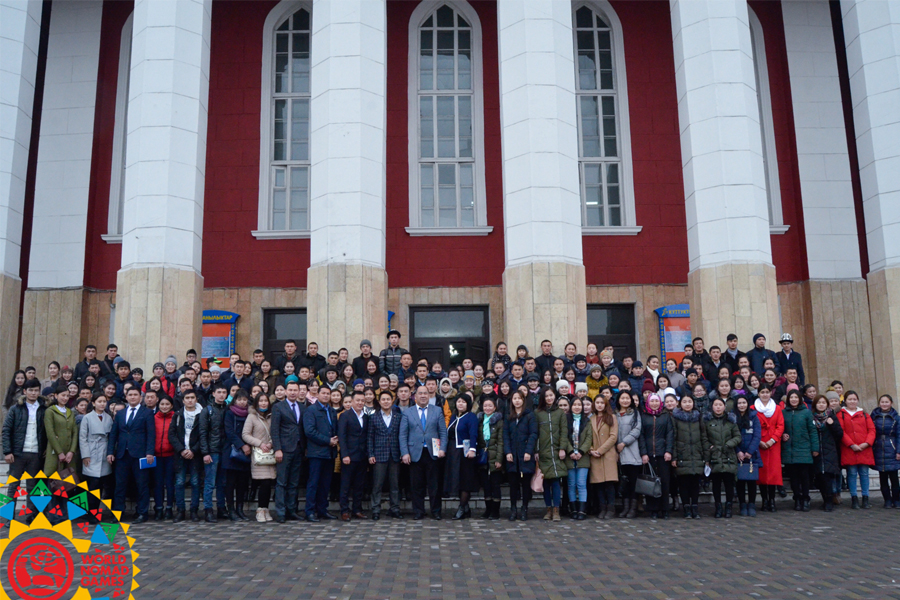 Nadyrbek and Berdiev, who are coordinating volunteers for the Games, told about the characteristics of and new events at the coming Games. They also told about the process for selecting volunteers, and how volunteers will be trained for the upcoming Games. At the meeting, students expressed their willingness to help at and support the Games, which will be held in September 2018.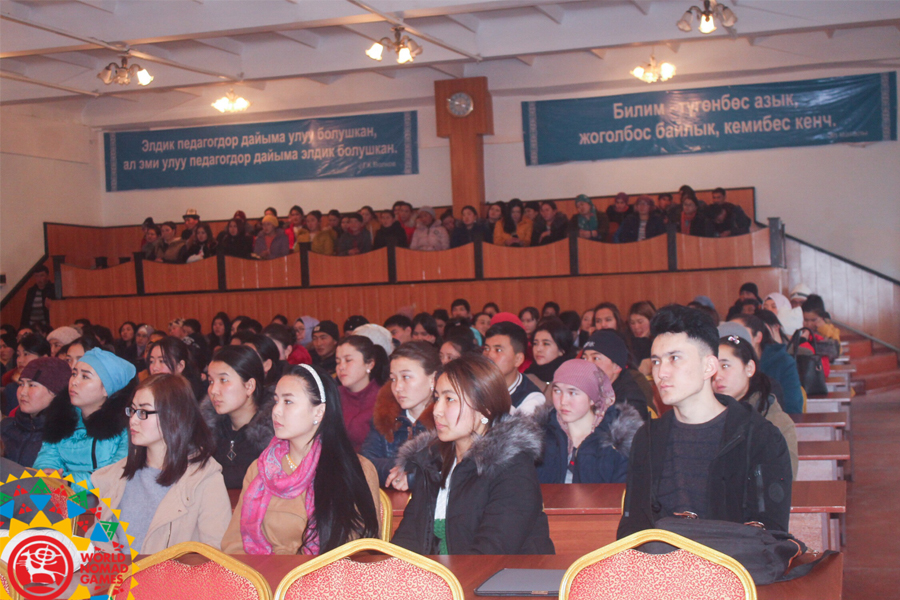 In 2016, 14 students from Osh State University volunteered at the World Nomad Games with the Ministry of Emergency Situations, providing first aid and medical care for international tourists.