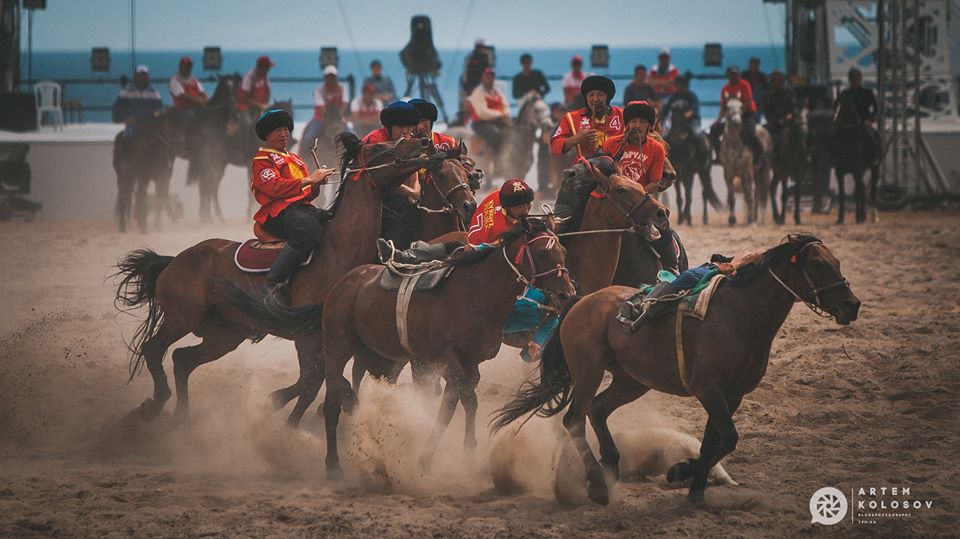 05.09.2016 15:15
The National Team of Kyrgyzstan Defeated Team from Bashkortostan
Today, September 5, the competition on Kok Boru in group B between the national team of Kyrgyzstan and Bashkortostan was held at the Hippodrome in Cholpon-Ata as part of the World Nomad Games.
The Kyrgyz players threw the carcass of a goat 26 times within 60 minutes into the taikazan (gate) of opponent. This is the first major victory for the Kyrgyz team in Kok Boru and with such devastating score by a team failing to complete the game. Bashkir players scored 5 points against the Kyrgyz team.
The planned match between the teams of Afghanistan and Turkey did not take place due to the absence of the Turkish team. In this regard, the judges counted team a technical defeat to the Turkish and the national team of Afghanistan gained its first points after yesterday's defeat against the team from Bashkortostan.
Tomorrow, September 6, the group competitions in Kok Boru will be completed and the semifinalists will be decided. On September 7, games for 3rd place will take place and on September 8 the final game will take place.
Secretariat of the World Nomad Games