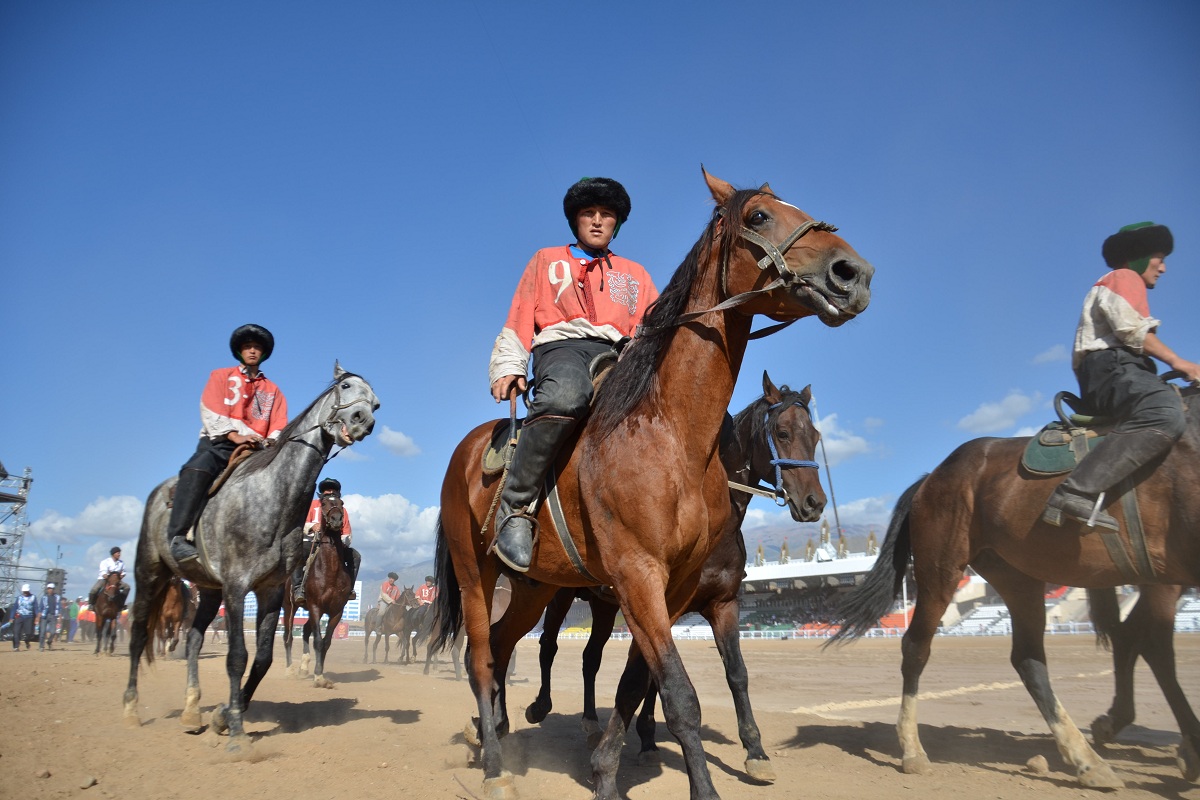 05.09.2018 12:13
The judges awarded technical defeat to the team of the Altai Kok-Boru team.
The scheduled group match between the national team of Kyrgyzstan and the team of Altai in Kok-boru did not take place. The judges counted the technical defeats due to the lack of some Altai players by the time the game began. Thus, the national team of Kyrgyzstan receives 3 points and will hold the next match in the semifinals.
Today at the racetrack the following group meetings are planned:
Kazakhstan-Krasnoyarsk – 12 p.m. -1:30p.m.
Uzbekistan-France - 1:30 p.m. -3:00 p.m.
Kazakhstan-USA -3:00 p.m. - 4:30 p.m.