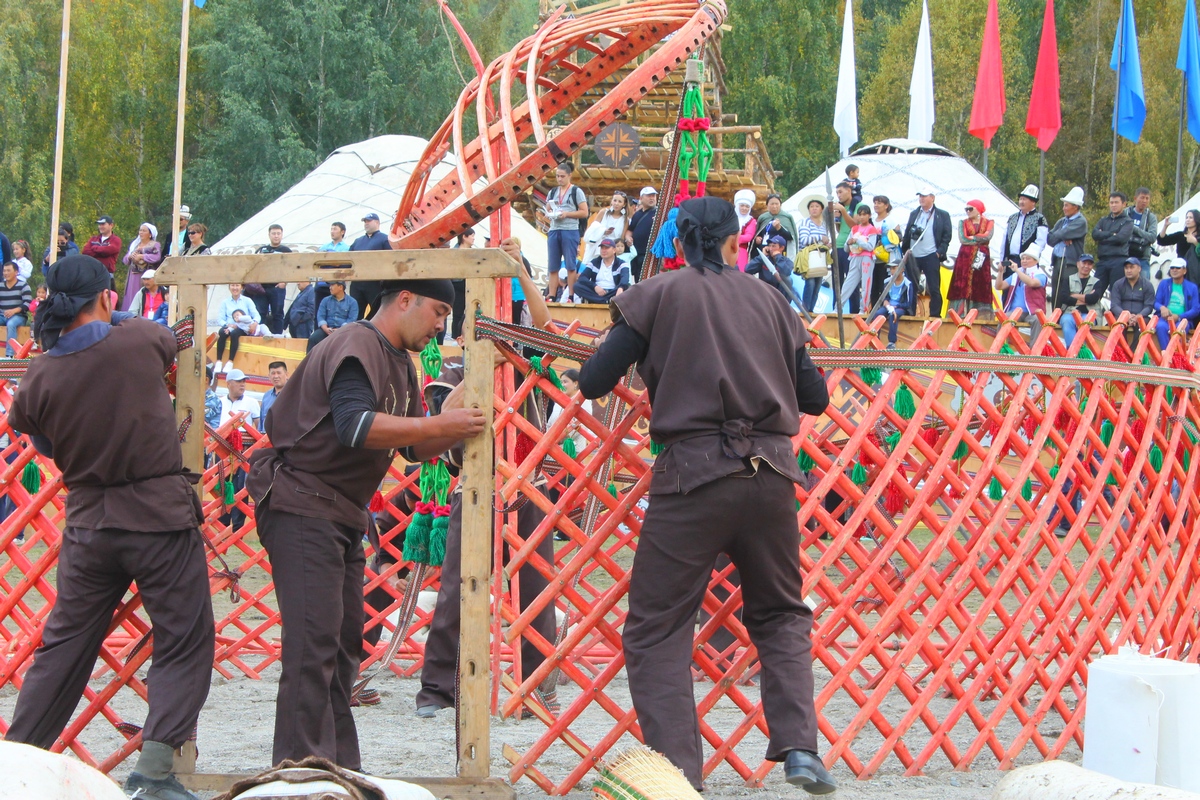 06.09.2016 15:51
33 Teams Take Part in Yurt-Building Contest in Kyrchyn Gorge
The competition to see who can set up a yurt the fastest (boz ui) was completed today in Kyrchyn Gorge. 33 teams from all of the oblasts in Kyrgyzstan, plus the cities of Bishkek and Osh, took part in the competition, which is part of the World Nomad Games.
As the judges reported, the results of the contest will be announced September 7th as part of the closing ceremony of the "Nomad's Universe" festival.
The prize fund consists of a total of 150 thousand soms.
Secretariat of the World Nomad Games