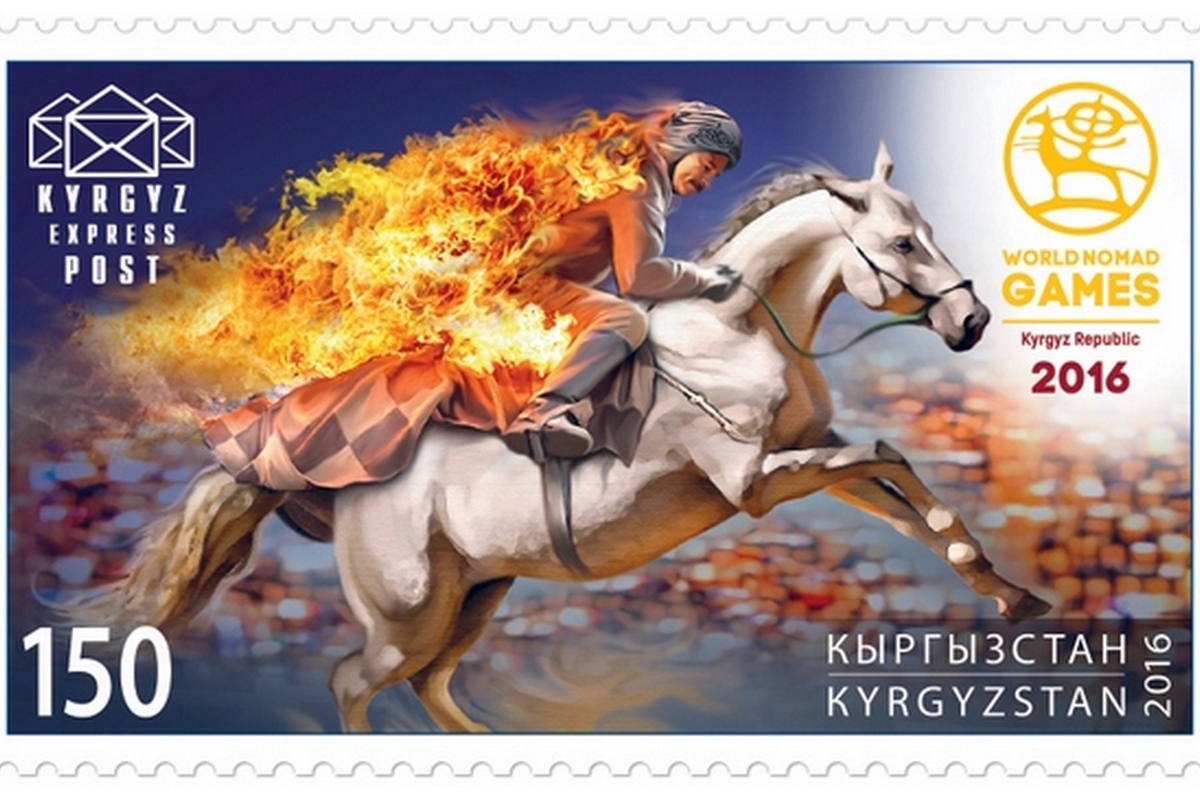 11.08.2016 09:26
A Series of Stamps in Honor of the World Nomad Games was Released Into Circulation in Kyrgyzstan
A series of stamps was released in honor of the upcoming World Nomad Games by Kyrgyz Express Post in Kyrgyzstan.
As reported by the State Committee of Information Technology and Communication in the Kyrgyz Republic, stamps were released in denominations of 50, 100, and 150 soms, portraying three different types of sports that will be represented at the upcoming World Nomad Games: wrestling on horseback (Er Enish), archery from horseback (Jaa Atuu), and "burning" rider (Oert Jalymdagan Chabandes).
In total, 216,000 stamps were released. The designer of the stamps is Vitalii Pogolsha.
These World Nomad Games themed stamps have already been released and are for sale in departments of Kyrgyz Express Post in Kyrgyzstan from August 8th of this year, and can be used to pay for sending letters and postcards in all countries of the Universal Postal Union.
A reminder that the World Nomad Games will take place from September 3rd through 8th of this year at Lake Issyk-Kul.
Secretariat of the World Nomad Games