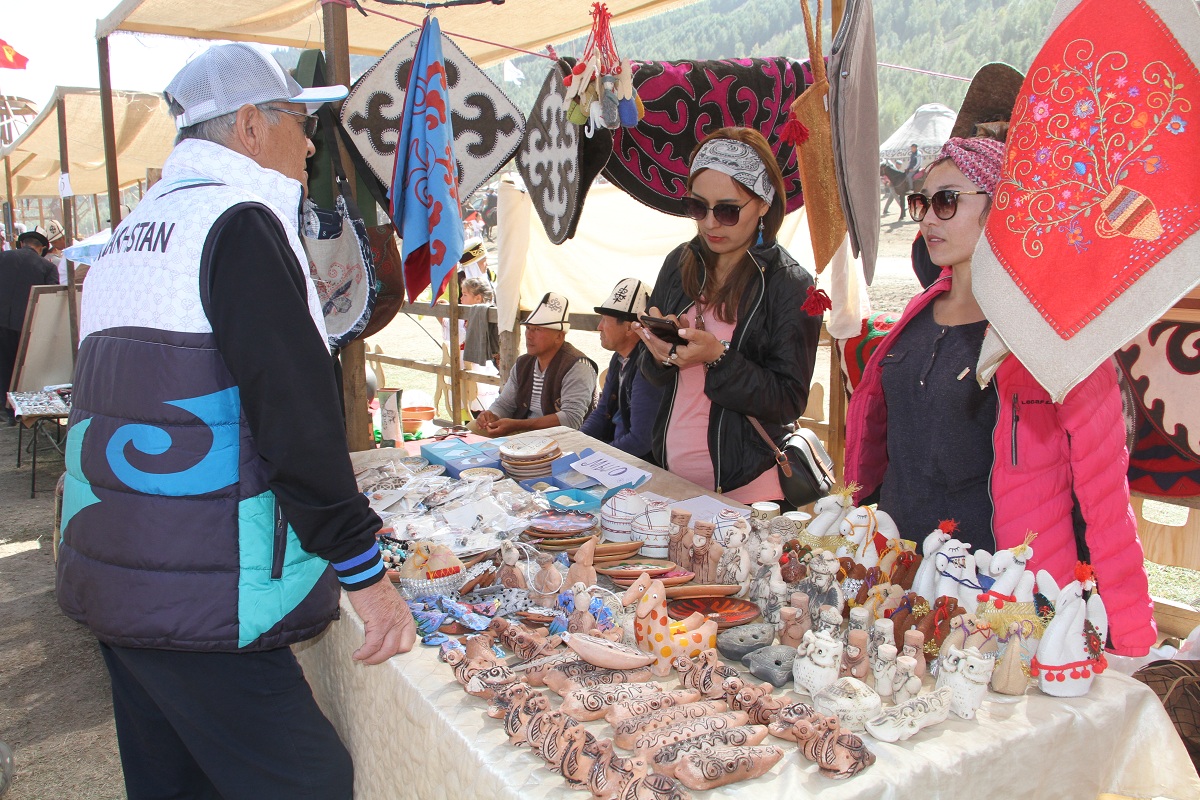 05.09.2018 19:18
About 500 traders from 11 countries participate in ethnobazar ın the ethnic village Kyrchyn
About 500 traders from 11 countries of the world participate in the ethnobazar-fair of folk crafts and arts in the ethnic village of Kyrchyn in the framework of the III World Nomad Games.
Ethnobazar in the tract Kyrchyn created a special atmosphere inherent in the nomadic era. The huge area of ​​the bazaar is fenced, while the decoration of the architectural ensemble of the ethnobazar was the gate that opens to all directions: "The Gate of Nomadic Peoples", decorated with flagstones made in the style of "ethno"; "Chinese Gate", made in the traditional Chinese style; " The Eastern Gate" and "Northern Gate".
Among the countries participating in the ethnobazar, traders from Kazakhstan, the Russian Federation, Uzbekistan, Tajikistan, Mongolia, Hungary, etc.
In the bazaar there were products of folk and applied art, dishes, jewelry, felt products, knitted products, souvenirs, etc.