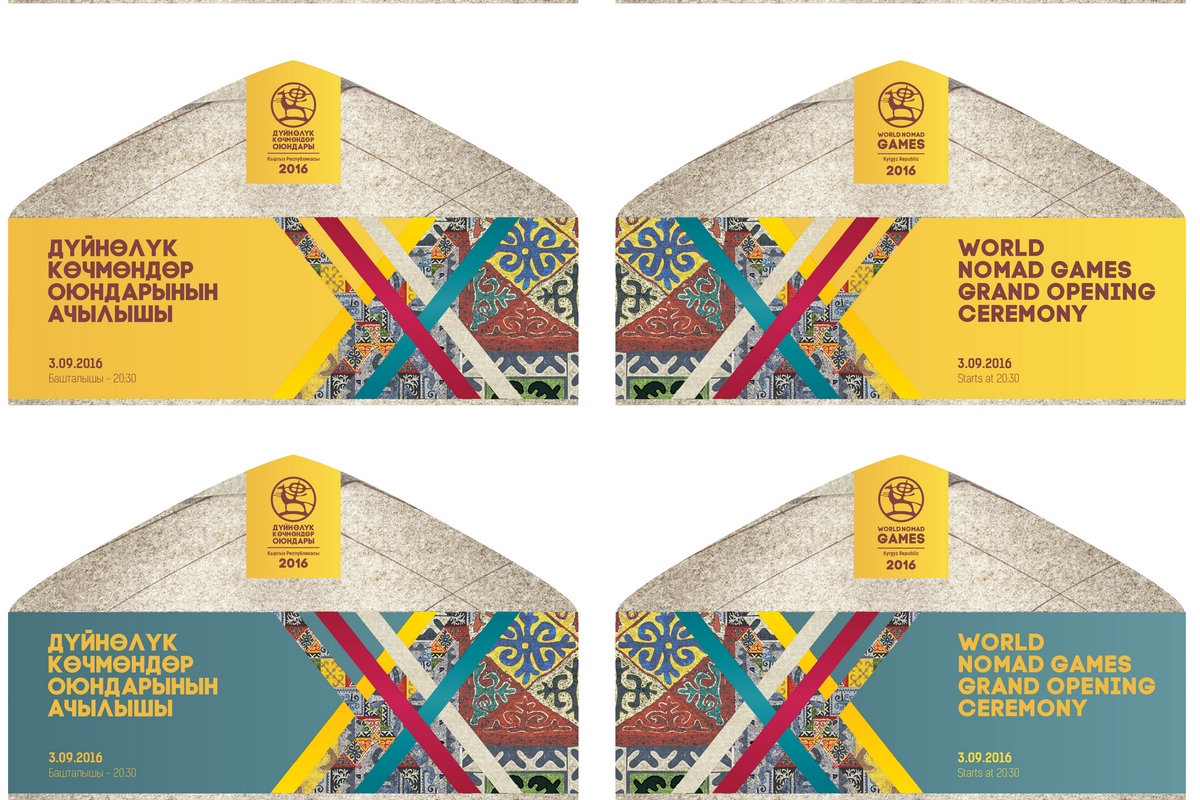 17.08.2016 12:03
Addresses of Official Sales Points of Tickets for the World Nomad Games
The Secretariat of the World Nomad Games has released addresses of official sales points of tickets in Bishkek, Osh, and Cholpon-Ata for the Opening Ceremony (September 3) and Closing Ceremony (September 8) of the Nomad Games.
Tickets can be purchased in Bishkek at the following post offices: No. 1, 114 Kiev St; No. 10, 247 Toktogul St; No. 20, 6 Soviet St; and No. 93, 96 Chuy Prospect.
In Osh, tickets will be available in the post office headquarters, at 320 Lenin St, and in Cholpon-Ata, at the post office at 122 Soviet St.
Additionally, for those who wish to be at the Opening or Closing Ceremonies of the Nomad Games, there is also the opportunity to buy tickets through the mobile app of the World Nomad Games 2016.
The price of the tickets depends on the place and sector chosen: for the Opening Ceremony, they range from 300 to 3,800 soms, and for the Closing, from 300 to 2,000 soms.
Tickets will only be sold upon confirmation of documents verifying the individual's identity. The salesperson, after receiving this information, will enter it into a database, and will also photograph the buyer with help of a special camera. The buyer will receive a ticket with a QR code, which will have their personal information encoded into it (name, photograph, passport information, and so on).
In order to buy tickets through the official application, it is required to input personal information, upload a photograph, pick an available seat and pay the required amount by Visa or MasterCard. After this, a QR code will be released, which will serve as an official ticket.
The purchased ticket is strictly individual. Giving or selling the ticket to another person will result in the ticket being cancelled without refund.
Tickets are necessary only for the official Opening and Closing Ceremonies of the World Nomad Games. The sporting and cultural events that will take place as part of the Games in the Hippodrome (from September 4 to 7) and in Kyrchyn Gorge are free.
For technical questions relating to the mobile application, please call 0557 711415, 0555 313100 or 0312 881949.
Secretariat of the World Nomad Games