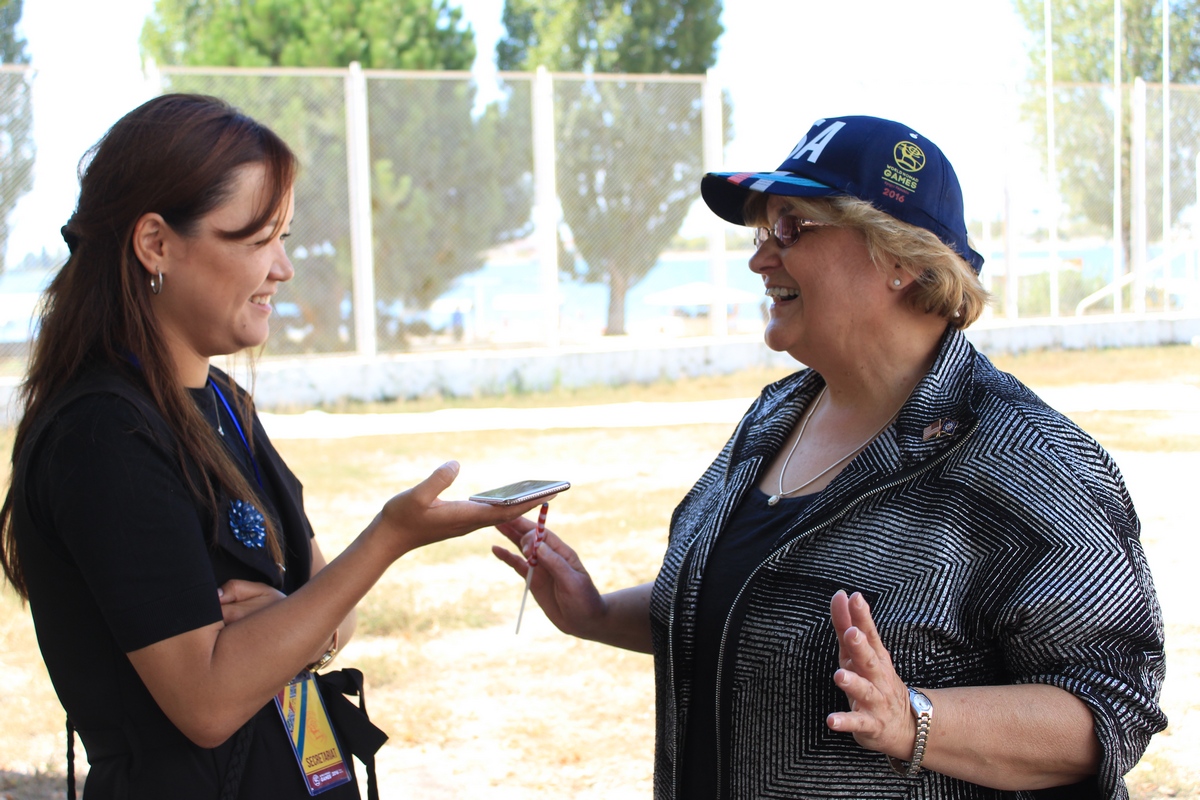 06.09.2016 14:57
Ambassador from the USA to the KR Sheila Gwaltney: "We've Never Seen This Level of Hospitality"
Today, September 6th, competitions took place between the Ordo teams from the US and Russia as part of the World Nomad Games. Following the games, among other viewers, was the Extraordinary and Plenipotentiary Ambassador of the USA to the Kyrgyz Republic Sheila Gwaltney. She shared her impressions of the events taking place on the shores of Lake Issyk-Kul.
"The World Nomad Games are a wonderfully positive event. It's already obvious that these Games have been very successful. I would like to congratulate the organizers and participants on gathering such a large number of people from different countries at the sporting and cultural events, including representatives from my country. The World Nomad Games is an event that can strengthen connections, allow the sharing of experiences, and just let us spend time together.
"All of the representatives from the US that are taking part in the Games have told me about the warm reception they received from the Kyrgyz people. We've never seen this level of hospitality. We know that this is an ancient tradition of the Kyrgyz people.
"For me and for all representatives of the US, it's very important to show our deepest respect for the Kyrgyz people. We thank you for the chance to be here with you,"- said Sheila Gwaltney.
The American team, made up of 50 people, is participating in a large number of events: ordo, mangala, toguz korgool, and kok-boru. The delegation also includes cowboys, who prepared their own program, plus dancers (who will be performing at the folklore festival) and volunteers from the Peace Corps. The volunteers have an excellent command of the Kyrgyz language.
"I watched many games. Some of them seemed really tough to me, because they require a lot of intensive training and strategy. The national games here are very fascinating and interesting," - emphasized the Ambassador.
Secretariat of the World Nomad Games