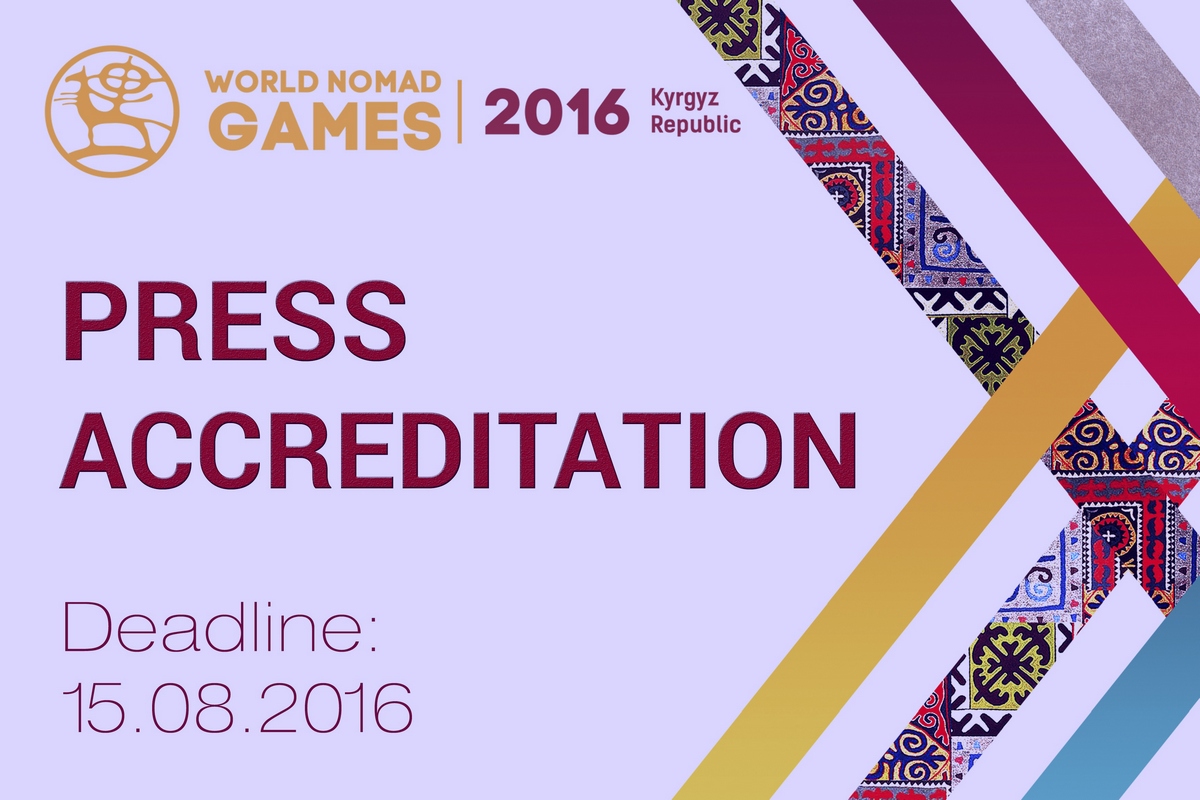 03.08.2016 08:00
Applications Continue to Arrive for Accreditation of Foreign Media at the World Nomad Games 2016
The accreditation campaign for local and foreign media outlets continues in Kyrgyzstan for the Second World Nomad Games, which will take place in Issyk-Kul from September 3-8, 2016.
As of today, the Secretariat of the World Nomad Games and the Ministry of Foreign Affairs have received and processed 57 applications for accreditation of foreign media and 46 applications from local media to be able to cover the official Opening and Closing Ceremonies of the World Nomad Games, as well as the sporting and cultural events.
Mass media outlets from Azerbaijan, Belarus, Germany, Tajikistan, Kazakhstan, Malaysia, Russia, the Netherlands, USA, Israel, India, Turkey, Japan, China and France are planning to attend the Games.
Recall that the accreditation process for media at the World Nomad Games started July 15th and is being carried out by the Ministry of Foreign Affairs of the Kyrgyz Republic and the Secretariat of the World Nomad Games. Accreditation will continue through August 10th.
Distribution of accreditation cards (badges) to accredited journalists, both local and foreign, will take place from August 20-25.
Accreditation cards are necessary for participation and covering the aforementioned events. Accreditation cards also give participants the right to work at the places where the events will take place.
Secretariat of the World Nomad Games