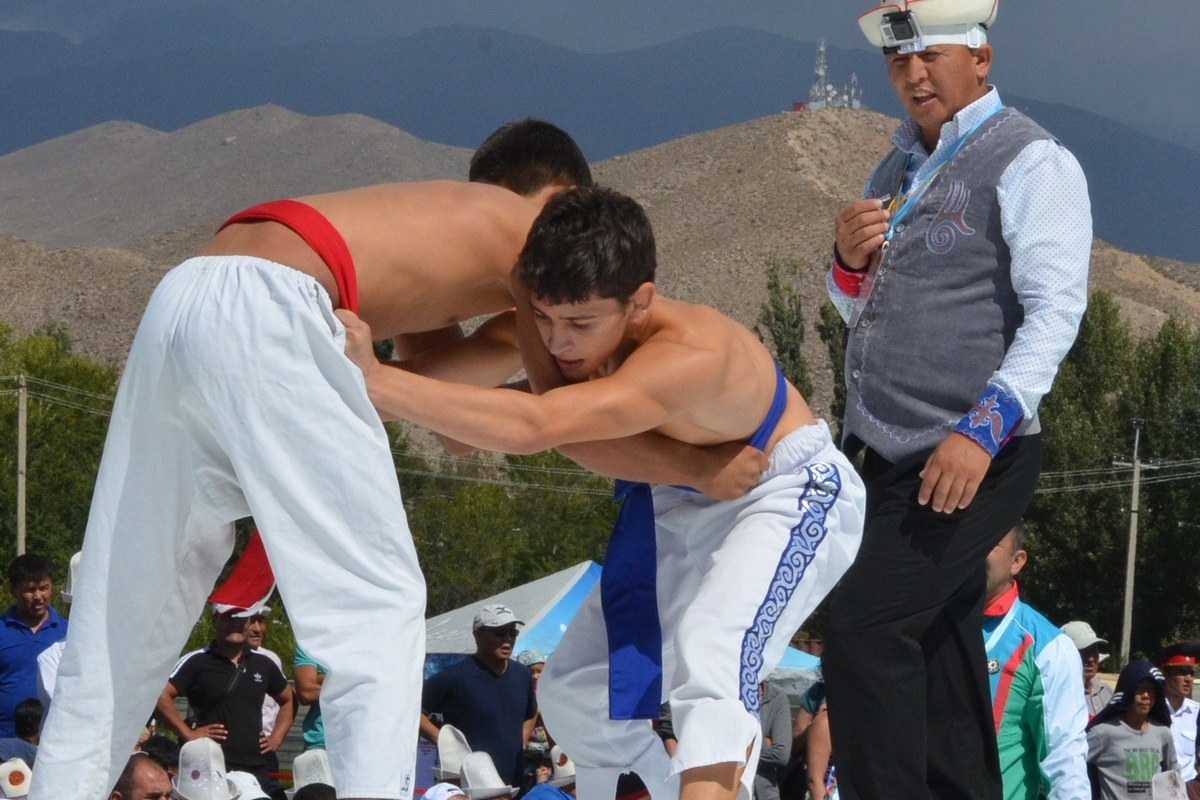 25.07.2016 18:00
Athletes from Iran Will Participate in the World Nomad Games
Athletes from Iran will take part in the Second World Nomad Games, as reported by the press service of the Ministry of Foreign Affairs of the KR.
In line with continuing the active phase of the upcoming project in Kyrgyzstan, The World Nomad Games 2016, on July 11th the Ambassador to Iran from the Kyrgyz Republic Asanbek Osmonaliev met in Tehran with the President of the Federation of Traditional Types of Sports and National Games of Iran Golyamreza Jaffari.
During the talks, it was mentioned that preparations for the upcoming Games are already underway, and the participation of representatives of such friendly states such as Iran, a country where serious attention is paid to the development of ethnic and national sports, would give the Games a respectable international image and would create conditions for developing interstate relations in the areas of sports and youth politics.
The President of the Federation of Ethnosport IRI Jaffari affirmed the preparedness of official representatives and athletes of Iran to take part in the Second World Nomad Games, and also assured that Iranian media outlets will publish information about the Games.
Questions about cooperation between corresponding institutions were thoroughly discussed, with emphasis on the development of national types of sports. The Iranian side expressed their special interest in establishing close contacts with Kyrgyz sporting federations and associations, and also in creating a regulatory and contractual base of cooperation.
Source: Kabar