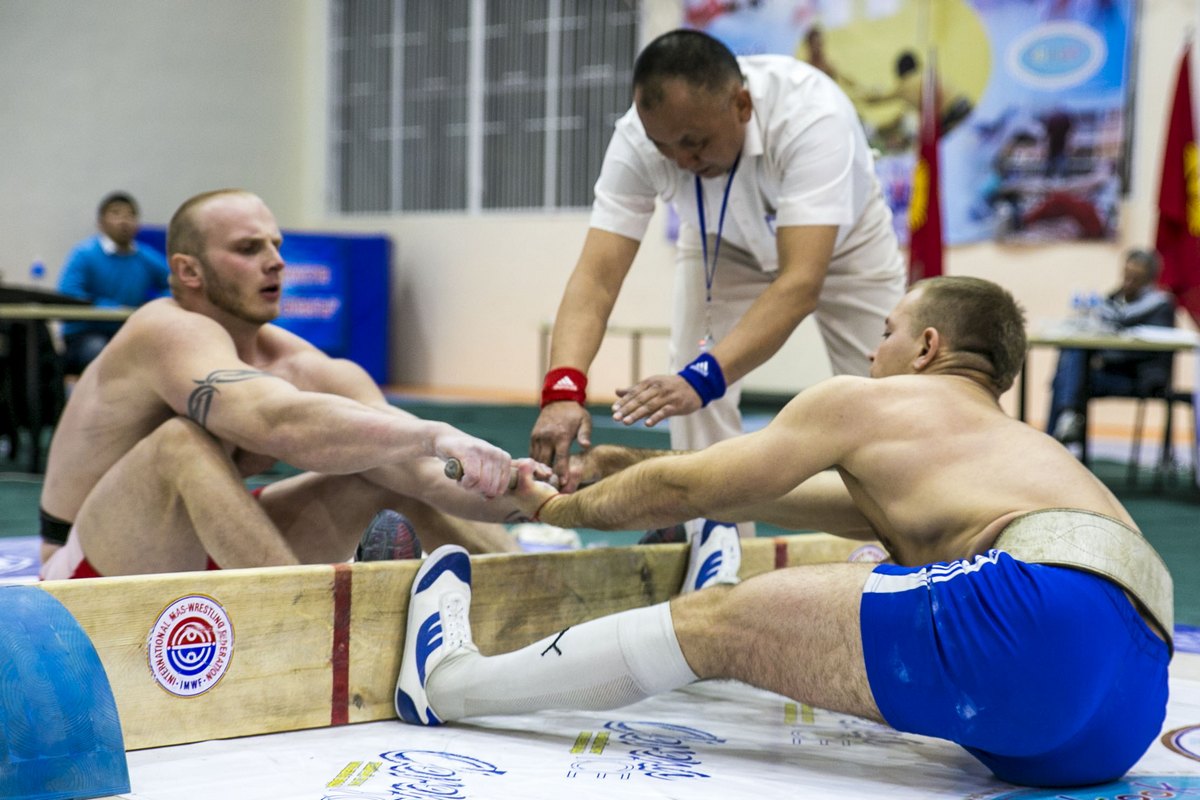 11.05.2016 12:00
Bishkek residents will arrange competitions on mass-wrestling

The capital championship on Tayak tartysh (mass-wrestling) will be held in Bishkek; about this reported the press service of the City Sports Committee. The strongest sportsmen who pull the stick will be chosen for the Bishkek national team to participate in Spartakiad of non-Olympic sports. Sports event will be held on May 13-14 at the Kyrgyz State University named after Ishenaly Arabaev.
Competitions will be held among men in six weight categories: up to 60, 70, 80, 90, 105 and more than 105 kilograms, and also among women in three weight categories: up to 55, 65 and more than 65 kilograms.
Winners will be awarded with medals, diplomas and valuable prizes.
Source: Sputnik Kyrgyzstan