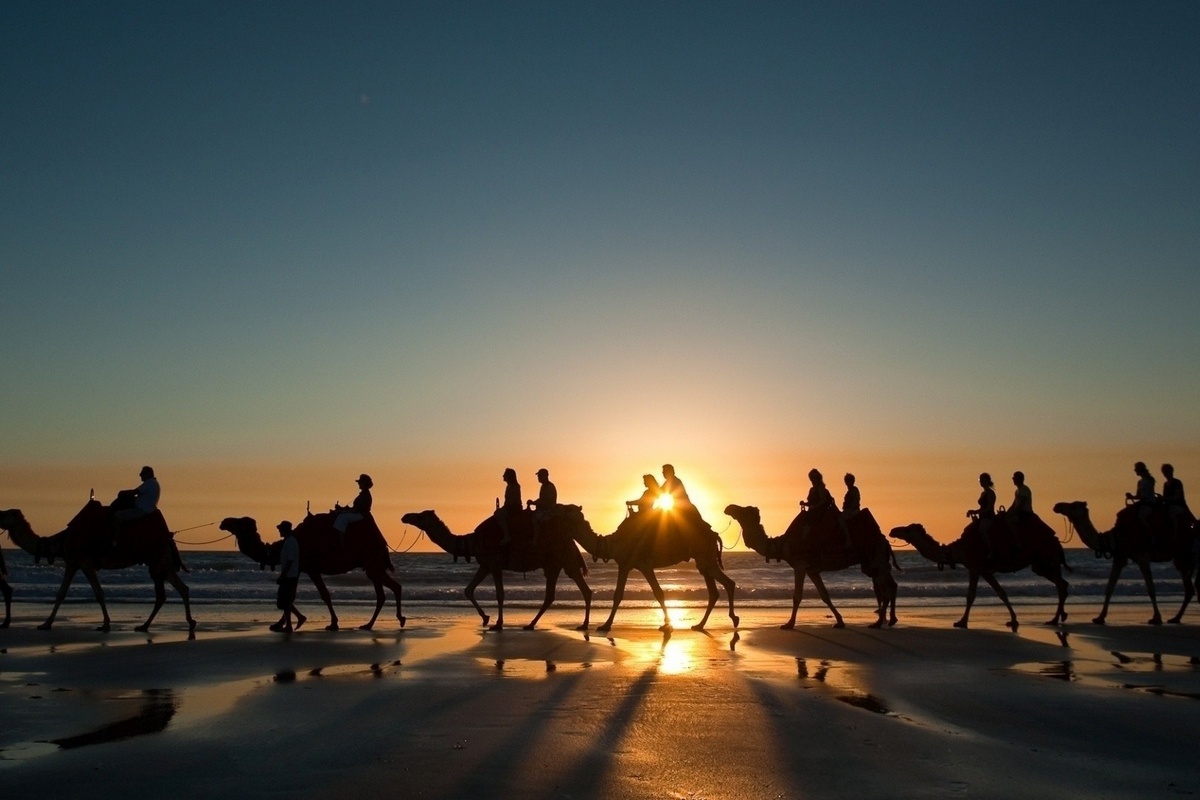 19.08.2016 11:11
Culture Caravan from China Arrives in the Kyrgyz Republic August 20th for the World Nomad Games
The "Caravan of Culture and Cooperation" will arrive in the Kyrgyz Republic August 20th, 2016, from the People's Republic of China. The caravan will participate in the Second World Nomad Games.
The caravan is 1.5 kilometers long, and consists of 56 camels and 10 horses with carts, and a motorcade of 13 cars, plus a tent camp and a creative group.
As reported by the organizers of the group, the caravan will cross the border into Kyrgyzstan at two points: the automobiles and the official delegation will arrive at the Kyrgyz-Chinese border at the Torugart crossing, and the camels will arrive from Kazakhstan at Ak-Tilek.
This type of event was thought up by the Manas Republic Palace of Youth in honor of the Second World Nomad Games.
The caravan will cover 355 kilometers around Kyrgyzstan in August and September. The participants will walk on foot through the central streets of towns and cities as a promotion of the World Nomad Games, and afterwards will participate in the cultural programs at Kyrchyn Gorge.
A caravan traveled along an ancient trade route starting September 19th, 2013 from Xi'an under the personal direction of General Secretary of the PRC Xi Jinping as part of the creation of the "One Belt, One Road" program.
As part of the "Caravan of Culture and Cooperation" project, meetings and informational events will be held, as well as tastings of the best sorts of Chinese teas from a Chinese tea company, and cultural events from both the Chinese and Kyrgyz sides.
The final point of the caravan will be the city of Osh – one of the most important centers of the Silk Road.
A reminder that the Second World Nomad Games will take place at Lake Issyk-Kul from September 3-8, 2016.
Secretariat of the World Nomad Games