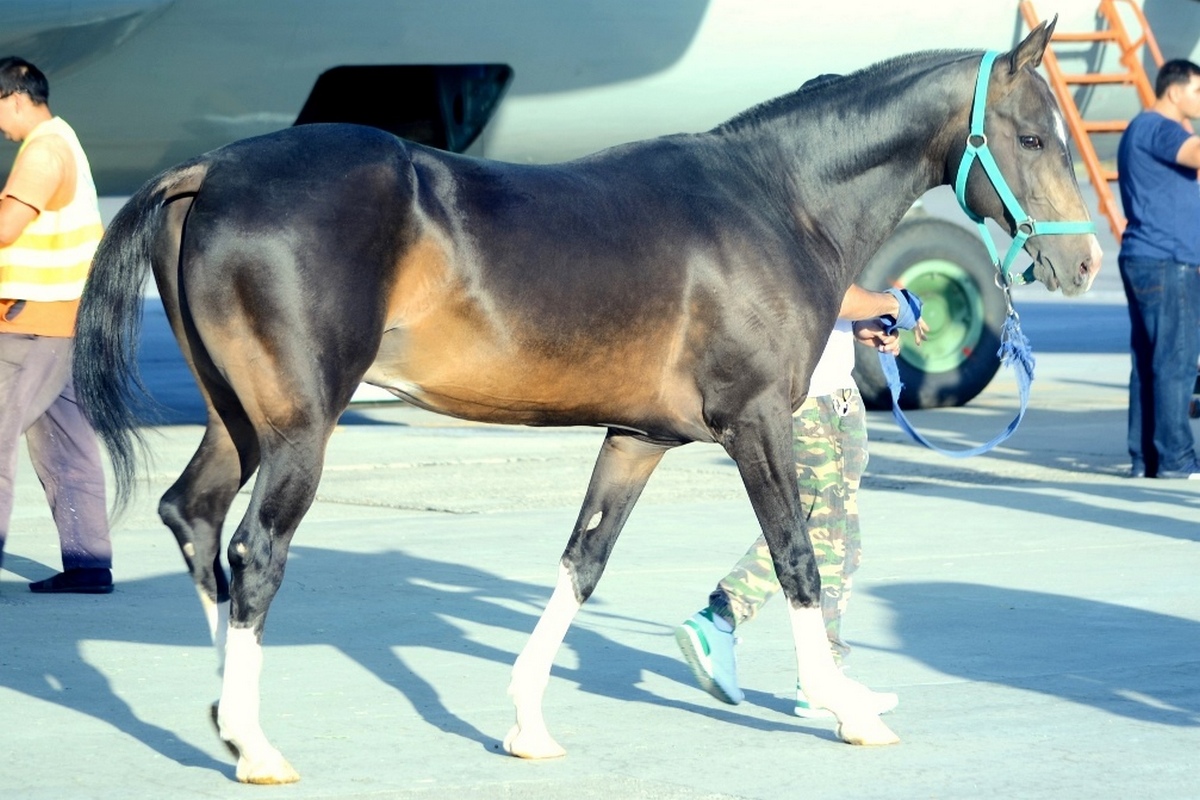 25.08.2016 19:15
Delegation from Turkmenistan First to Arrive at World Nomad Games
The first delegation, from Turkmenistan, has arrived in the Kyrgyz Republic for the Second World Nomad Games.
Along with the guests, Akhal-Teke horses are also arriving for the performance of a complex act at the Opening of the Nomad Games in Kyrchyn Jailoo.
The delegation from Turkmenistan includes members of the famous stunt groups "Galkanysh" and "Turkmen Dzhigit". The stuntmen will perform a number at the Opening of the World Nomad Games called "Dzhigitovka", which will show jumps where the riders complete difficult gymnastic and acrobatic tricks.
The leader of "Galkanysh" Pygy Bairamdurdyev noted that they were coming to Kyrgyzstan for the first time. "We hope that you like our performance. We are very happy to participate in the Second World Nomad Games," he said.
In total, 17 people arrived from Turkmenistan and headed straight for Issyk-Kul to help the horses adapt, and to further prepare and rehearse their performances.
A reminder that from September 3-8, Issyk-Kul Region will become the main venue of the Second World Nomad Games.
The Secretariat of the World Nomad Games