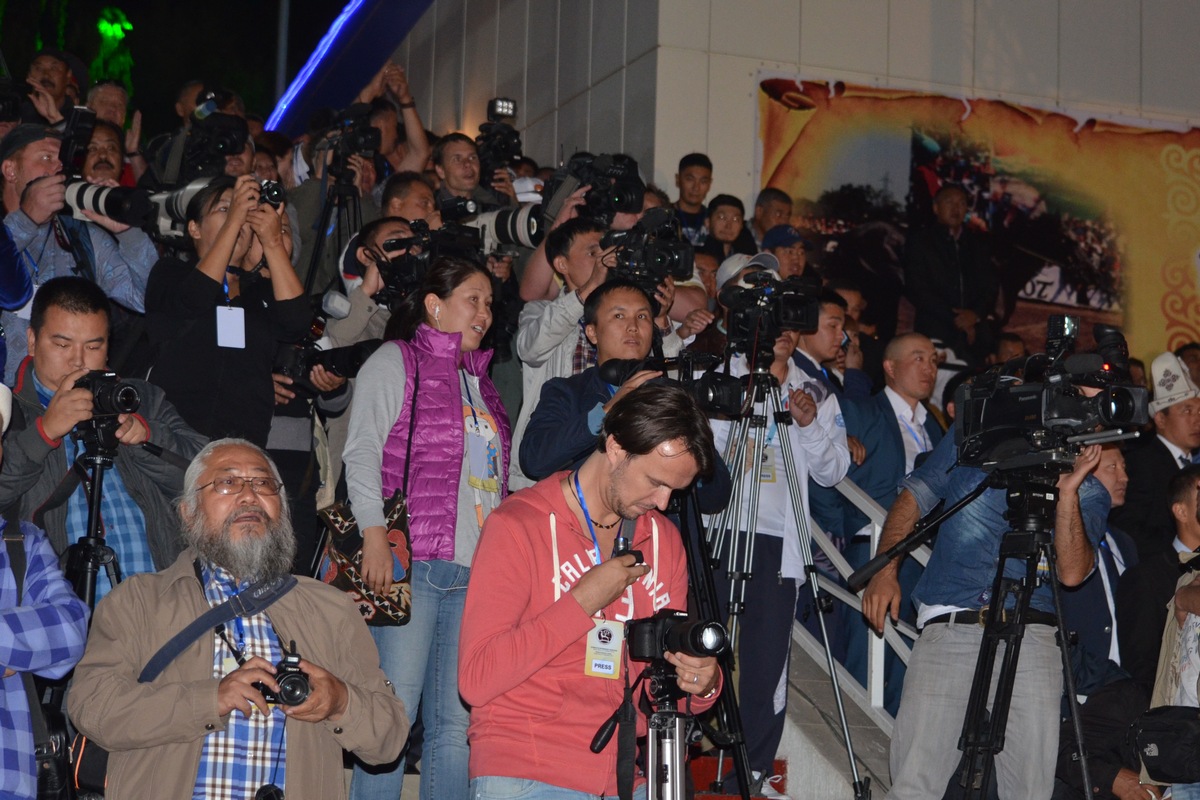 03.09.2016 17:23
Domestic and foreign mass media will live broadcast the Opening Ceremony of the World Nomad Games
Today, September 3, the Opening Ceremony of the World Nomad Games, which will begin at 20.30 Bishkek time, will be held in Cholpon-Ata city of Issyk-Kul region, Kyrgyz Republic.
TV channels including MIR24, MirHD, MatchTV, TRT, TRT Avaz, TRT Sport, KazSport, and channels of Turkmenistan, Azerbaijan and others will live broadcast the event. Local television channels live broadcasting the ceremony include KTRK, KTRK Sport, KTR Madaniyat, ELTR, 5 Channel, Piramida, NTC, and regional channels.
In addition, Euronews will show the event to its audience from the shores of Lake Issyk-Kul. In general, around 800 million people will see the Opening Ceremony of the Games.
Delegations from 62 countries have arrived for participation in the Games.
More than 500 representatives of mass media including foreign, republican, and regional TV channels, as well as radio, newspapers, magazines, internet portals, and bloggers have arrived to cover the event. More than 90 of them are foreign media representatives from 35 countries; the rest are representatives of local media.
Secretariat of the World Nomad Games