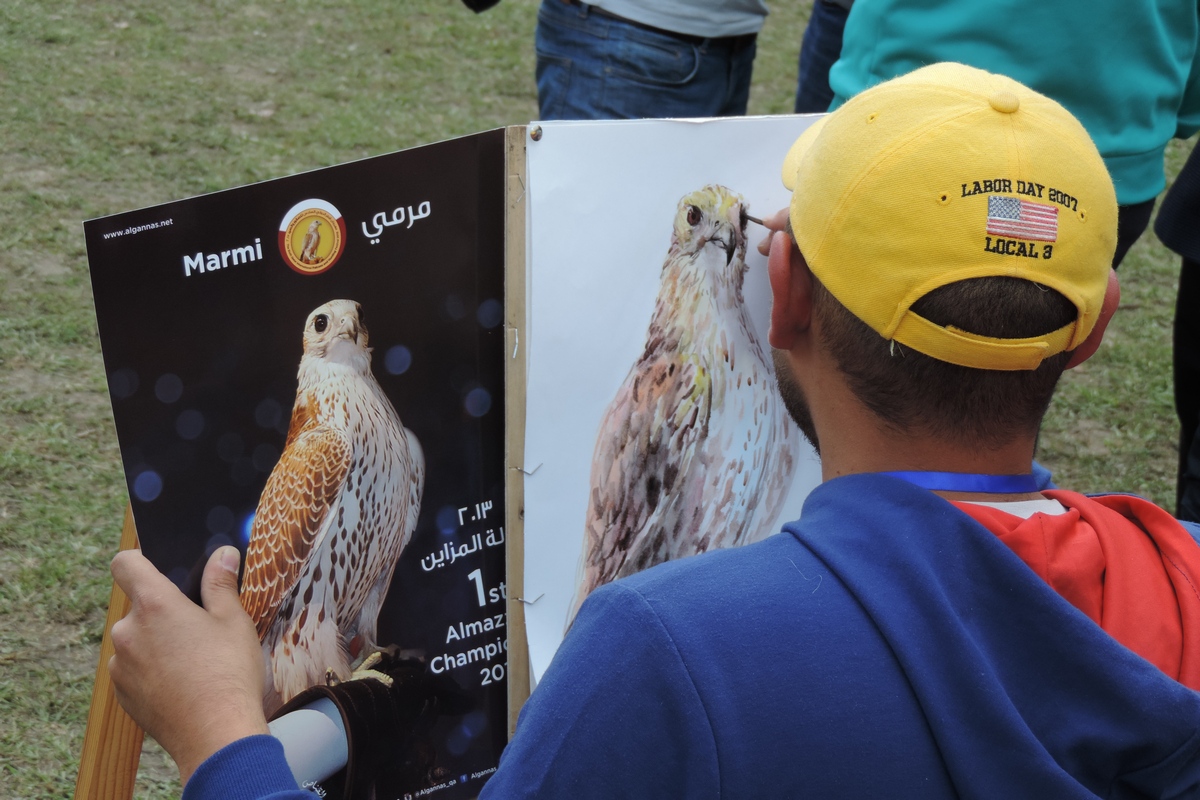 06.09.2016 17:14
Drawing Contest for the Best Image of a Falcon was held in Kyrchyn Gorge
Today, September 6, the drawing contest for the best image of a falcon was held in Kyrchyn gorge as part of the World Nomad Games.
15 artists from seven regions, as well as cities of Bishkek and Osh participated in the creative competition.
For several hours, participants painted a bird based on the photographs of a Falcon.
Aibek Shamshiev won the first place in the contest, the second place – Ramis Abylbazhimov, and the third place – Asan Raimkulov.
Prize fund is 70 000 kgs.
The exhibition devoted to a falconry was organized in Kyrchyn gorge, where books about falconry, medical facilities for the care of hunting birds and many others were presented.
The Secretariat of the World Nomad Games.