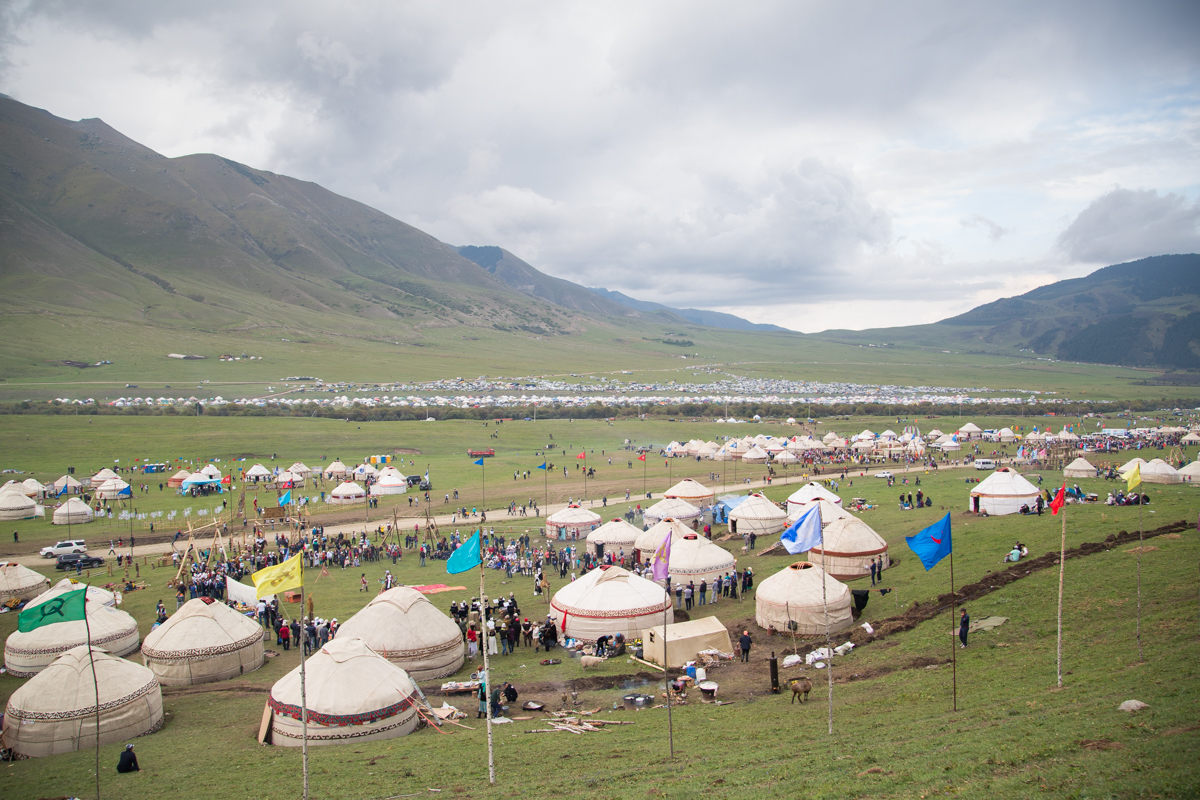 04.09.2016 13:54
Ethno-village "Kyrgyz Village" of 288 yurts Opened in Kyrchyn Gorge
Today, September 4, 2016, the official opening ceremony of ethno-village "Kyrgyz Village" was held in Kyrchyn Gorge as part of the World Nomad Games 2016.
Grandiose in scale, the "Kyrgyz Village" extended from the northwest to the southeast in the picturesque gorge.
The ethno-village consists of nine settlements of 25 yurts, representing the cities of Bishkek and Osh, and seven regions of the Kyrgyz Republic.
Visitors enter the town through the main gate of "Kyrgyz Village", decorated with flagpoles in a traditional style. Visitors are given an opportunity to feel the deep culture of nomads and become acquainted with traditions of the Kyrgyz people.
The opening of "Kyrgyz Village" was accompanied by a grand folklore festival, called "Nomad's Universe".
In a central area, there is the largest yurt, Khan Ordo, and nearby are yurts for honored guests, two observation towers, flagpoles and a tower called "buta".
Other yurts are headquarters of the emergency services, law enforcement services, health services and media center for foreign and local media.
A special area in the territory of the yurt camp was designated for foreign delegations, where they can set up their own traditional tents and houses.
Another area with 60 yurts is designed for all visitors, in which food and beverage and trade centers are organized.
Organizer of the Games also provided a parking area of 87,429 square meters near the ethno-village "Kyrgyz Village".
Second World Nomad Games started on September 3 in Issyk-Kul and will continue until September 8.
The Secretariat of the World Nomad Games