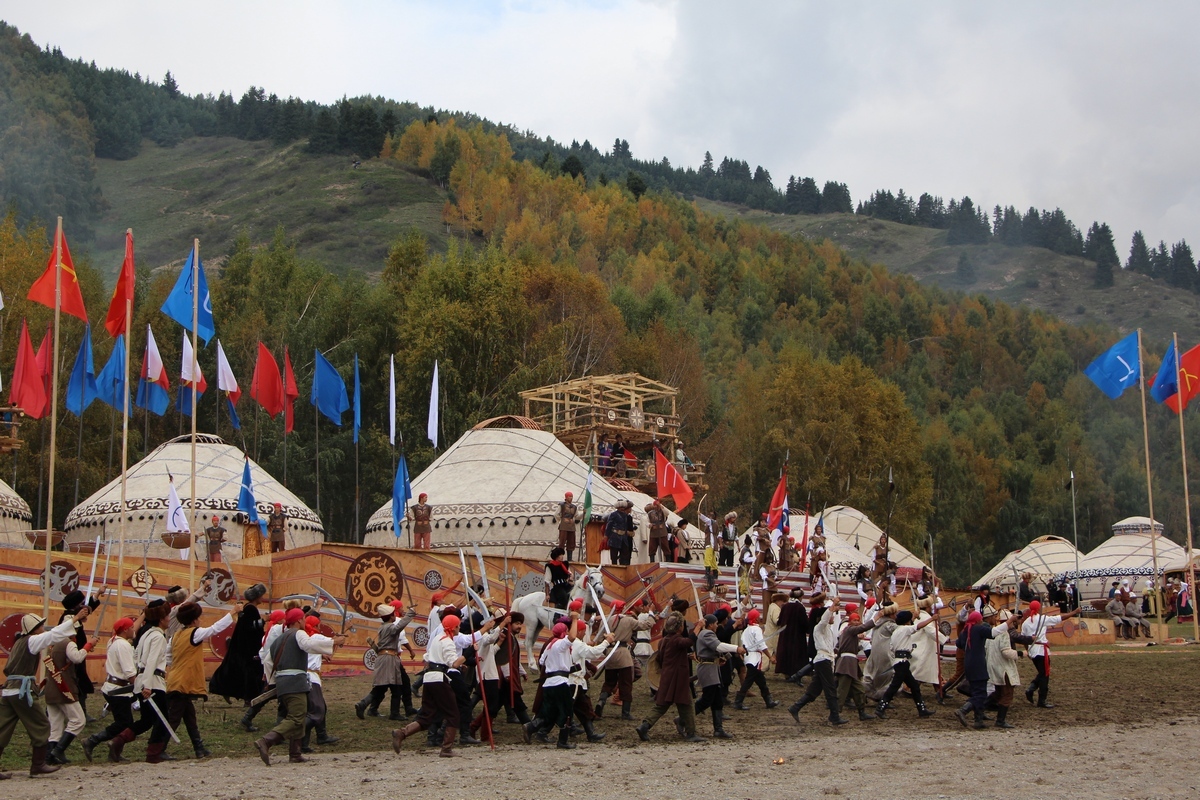 05.09.2016 12:10
Folklore Festival Started in Kyrchyn Gorge
"Nomad's Universe" folklore festival, part of the World Nomad Games, started September 4th, and will continue to September 7th.
Khan Ordo became the central square of the ethno-village, where more than 2,000 performers from all countries, including more than 800 professionals and 100 stunt riders, took part in the theatrical performances.
As the director of the festival, Altynbek Maksutov, said, the main theme of the performance was to show the lifestyles and civilization of the nomadic Kyrgyz people.
"We picked this theme to show that our ancestors since ancient times were civilized and picked their leaders democratically, through elections. Our ancestors were asked not to swear, and to act respectfully towards nature. This is a basic tenet that we would like to bring to the whole world," he said.
The program of the "Nomad's Universe" festival is intense and varied. There are performances from ethno-folkloric musical and dance groups, solo performers, akyn-improvisors, manaschy, the arrival of the Chinese caravan, and a show of traditional national clothing. During these days there will be contests among different parts of the festival, including akyn-improvisors, manaschy, and masters of applied arts.
Guests of the ethno-village can enjoy concerts and theatrical presentations until September 7th from the delegations of the cities of Osh and Bishkek, plus the seven regions of the republic. The Ensemble of Peoples of the Kyrgyz Republic and other public organizations are preparing their own programs.
Representatives from foreign cultural delegations will demonstrate their national customs, traditions, and culture.
For guest's enjoyment, a competitive showing of national clothing and national dishes will also be organized. Representatives of the regions of Kyrgyzstan will also compete to see who can construct a yurt the fastest.
Not less memorable or striking will be the sporting competitions of the festival.
The Second World Nomad Games started September 3rd at Lake Issyk-Kul and will continue until September 8th.
Secretariat of the World Nomad Games