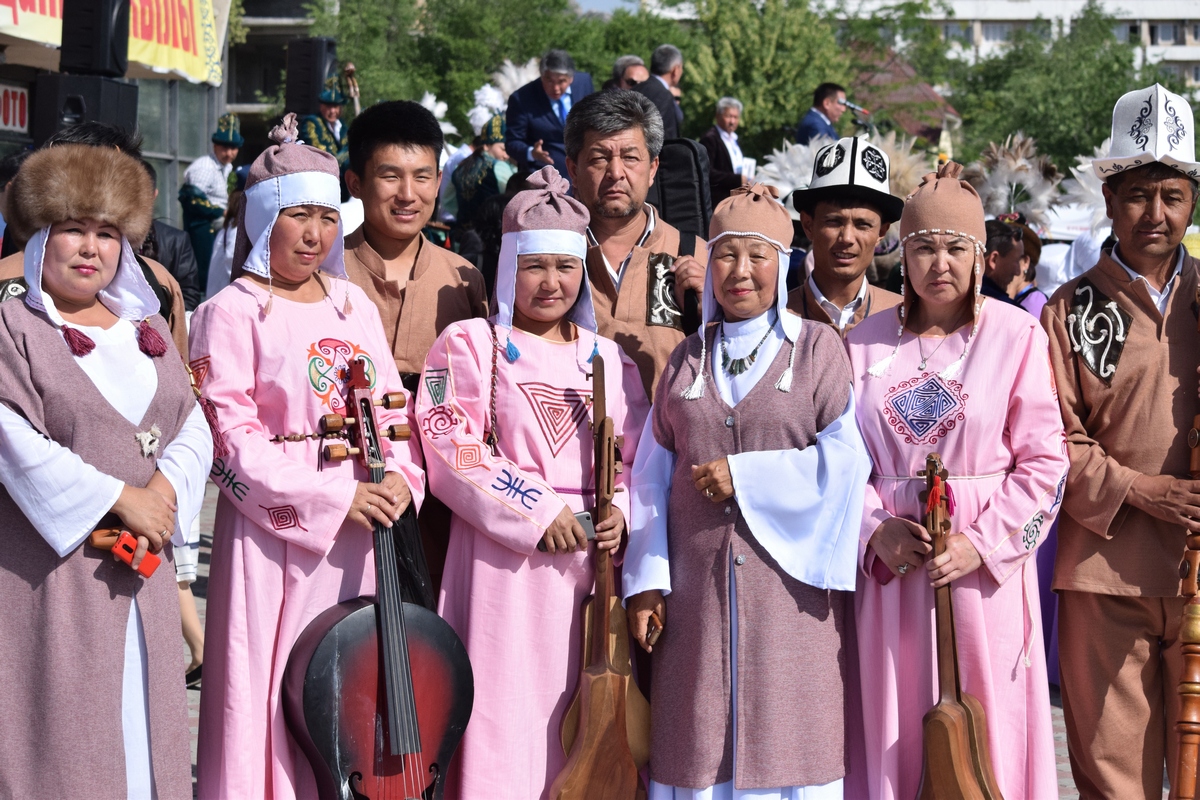 02.06.2016 06:00
For the first time in Osh an international festival "Etnomadaniyat"is being held

On June 2 an International Festival "Etnomadaniyat" was launched in Osh.
The event is held within the Year of the history and culture and World Nomad Games 2016.
Workshops on needlework, handicrafts, carpet weaving, production of national clothing, cooking of national dishes are being held at 6 parts of the southern capital. At the festival of plov, participants and citizens are free to taste this dish, prepared according to different recipes.
Artistic groups and folklore ensembles, national clothing designers and modeling agencies, craftsmen and artists, performers of national ceremonies, masters of national cuisine and others will take part in the festival.
Guests of the event will get to the old East Street, which features a section of the road from the Kyrgyz Drama Theatre named after S. Ibraimov till the central square. Amazing performances of rope-walkers, strolling musicians, clowns will wait for them at the site.
The festival will end on June 3 at the central square of Osh city with gala concert featuring the performances of Kyrgyz pop stars.
The country's leadership, deputies, heads of diplomatic missions of foreign countries, representatives of international and public organizations are invited to the event.
The organizers are: Directorate for preparation and holding of the Year of History and Culture, the Secretariat of WNG 2016, Osh City Hall, Plenipotentiary Representatives of the Government of the Kyrgyz Republic in Osh, Jalal-Abad and Batken oblasts.