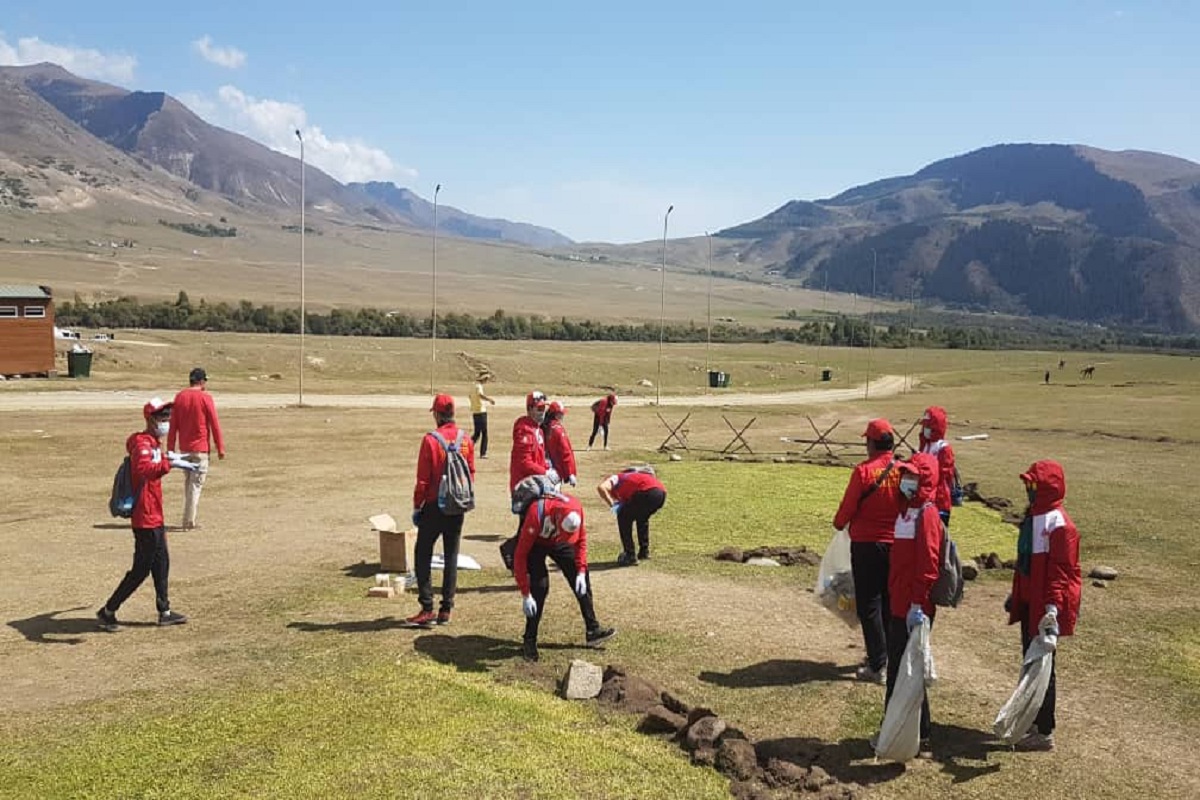 07.09.2018 13:11
General cleaning of the territory is carried out in the Kyrchyn tract
More than 400 people are cleaning in the tract Kyrchyn in the Issyk-Kul region, where a yurt ethno-town was set up, numbering about 1 thousand yurts as a part of the cultural program of the III World Nomad Games.
As the Deputy Minister of Culture, Information and Tourism of the Kyrgyz Republic Azamat Jamankulov said, volunteers, representatives of the local administrations, "Tazalyk" cleaning agency and other appropriate state agencies lead the order.
"Keeping cleanliness and bringing order to the tract is the main priority that we set for ourselves. Therefore immediately after the end of all cultural events in the ethnic village of Kyrchyn we are making general cleaning, "A. Jamankulov noted, adding that all solid and other wastes will be collected and removed from the tract.
According to his words at the end of the cultural program in the ethnic village about 80% of the installed yurts have already been reassembled.
Recall, a large-scale cultural program in the ethnic village of Kyrchyn lasted from 3 to 6 September this year.