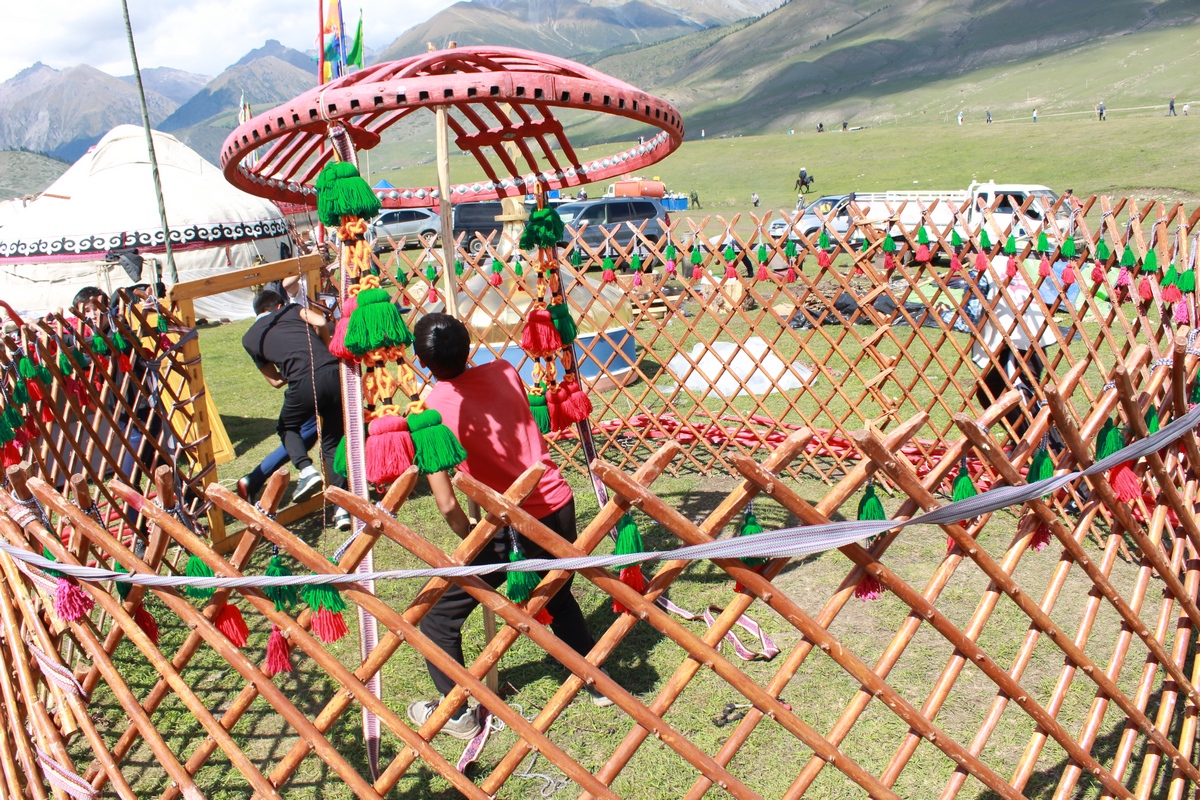 07.09.2016 18:19
Grand Prize in the Competition for the Best Yurt Awarded to Naryn Region
Today, September 7, 2016, the results of the competition for the best yurt that, held in Kyrchyn Gorge as part of the World Nomad Games, were summarized.
When selecting winners, the competition commission took into account the beauty of external and internal decoration, compliance with the rules of yurt decoration, size and the correct installation of yurt, and of course, quality.
Many yurts set in ethno town "Kyrgyz Village" amazed the audience and guests with their external appearance and internal decoration. The owners of yurts showed their imagination, decorating the dwelling of nomads of all kinds of handicrafts made of felt, leather, bones, etc.
Grand Prize and the cash prize in amount of 300 thousand KGS were awarded to Naryn Region.
First place and a prize of 200 thousand KGS were awarded to Issyk-Kul region, second place was awarded to Bishkek city and Osh region, who received 130 thousand KGS each. Third place was won by the Jalal-Abad, Chui and Talas regions, each of which received a cash prize of 80 thousand soms.
The Secretariat of the World Nomad Games