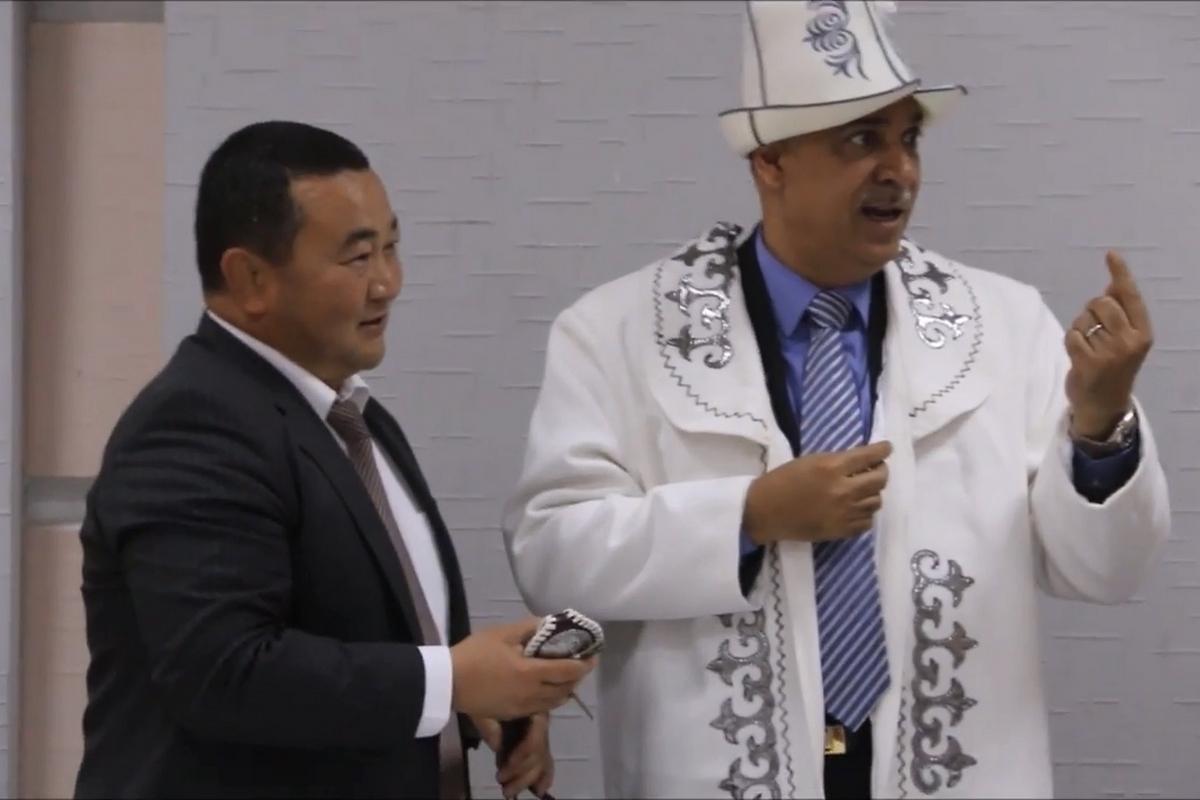 06.06.2016 15:27
Head of the Kuwaiti delegation was devoted to the nomads in Kyrgyzstan

Plenipotentiary Representative of the Government of the Kyrgyz Republic in Issyk-Kul region Askat Akibaev dedicated to the Nomads the head of the official delegation of Kuwait, the Secretary General of the National Council for Culture, Arts and Literature of Kuwait - Ali Hussein Al-Juha, according to the press service of the Ministry of Culture, Information and Tourism of the Kyrgyz Republic.
Last week Kyrgyzstan hosted the Days of Kuwaiti Culture.
Akibaev, while putting on the Secretary General of the National Council chapan and kalpak noted that, he devotes the head of the delegation to the nomads, and handed him the kamchu (whip).
In response, Hussein Al-Juha handed the government a layout sailing ship as a souvenir, which in Arabic is called "dou".
During the meeting of the Kyrgyz and Kuwaiti delegations Akibaev invited the guest to the II World Nomad Games. The two sides also discussed cooperation issues related to breeding, protection and treatment of hunting birds, such as falcons in the Issyk-Kul region.
Source: Sputnik Kyrgyzstan