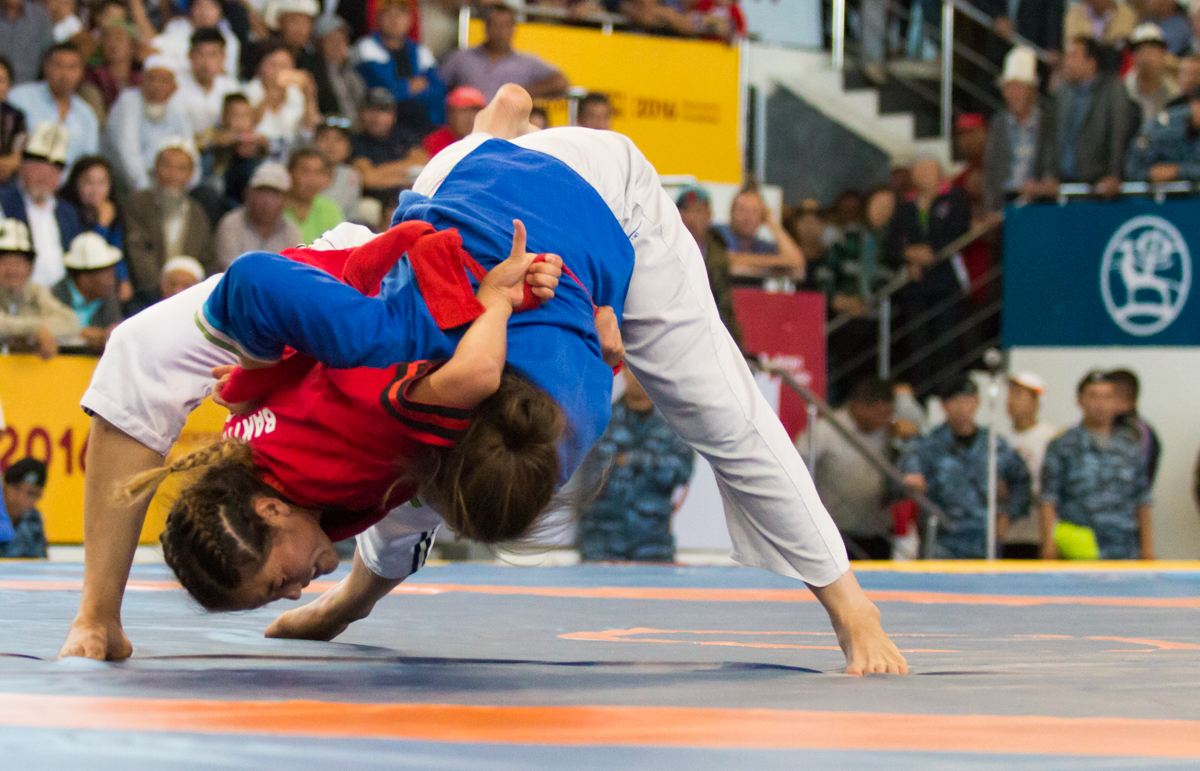 29.08.2018 10:35
III WNG: 400 athletes from 55 countries will compete in national wrestling – Alysh
The 18th World Championships in national wrestling on belts - Alysh will be held. 400 experienced athletes from 55 countries around the world will compete in different weight categories in the sporta and recreation centre Cholpon-Ata. Among the arriving athletes there are 15 champions of the world; 6 European champions in wrestling; 56 winners of international competitions, prize-winners of the Olympic Games, continental competitions and cups and 46 sportsmen, who are the champions of their states.
Among the titled athletes: multiple world and European champion Maria Orjashkova (Bulgaria), two-time belt wrestling world champion Alina Provorova (Russia), belt wrestling world champion Ilmir Tukhvatullin (Russia), belt wrestling world champion Svetlana Tuba Una ( Serbia) and many others.
Alysh - national Kyrgyz belt wrestling. Both men and women take part in the struggle. In alysh there is a division into free style (in it technical actions are allowed by feet) and classical style (technical actions are forbidden by feet). The roots of alysh stretch way back into the ancient history of Kyrgyzstan. This is considered to be one of the most ancient games of the Kyrgyz people.
Weight categories:
- among men (classical style): up to 60 kg, up to 70 kg, up to 80 kg, up to 90 kg, up to 100 kg, +100 kg;
- among women (freestyle): up to 55 kg, up to 60 kg, up to 65 kg, up to 70 kg, up to 75 kg, +75 kg.
The Alysh World Championship in 2016 also took place in II World Nomadic Games. Then the national team of Kyrgyzstan won 14 medals: - 2 gold; - 4 silver and 8 bronze.