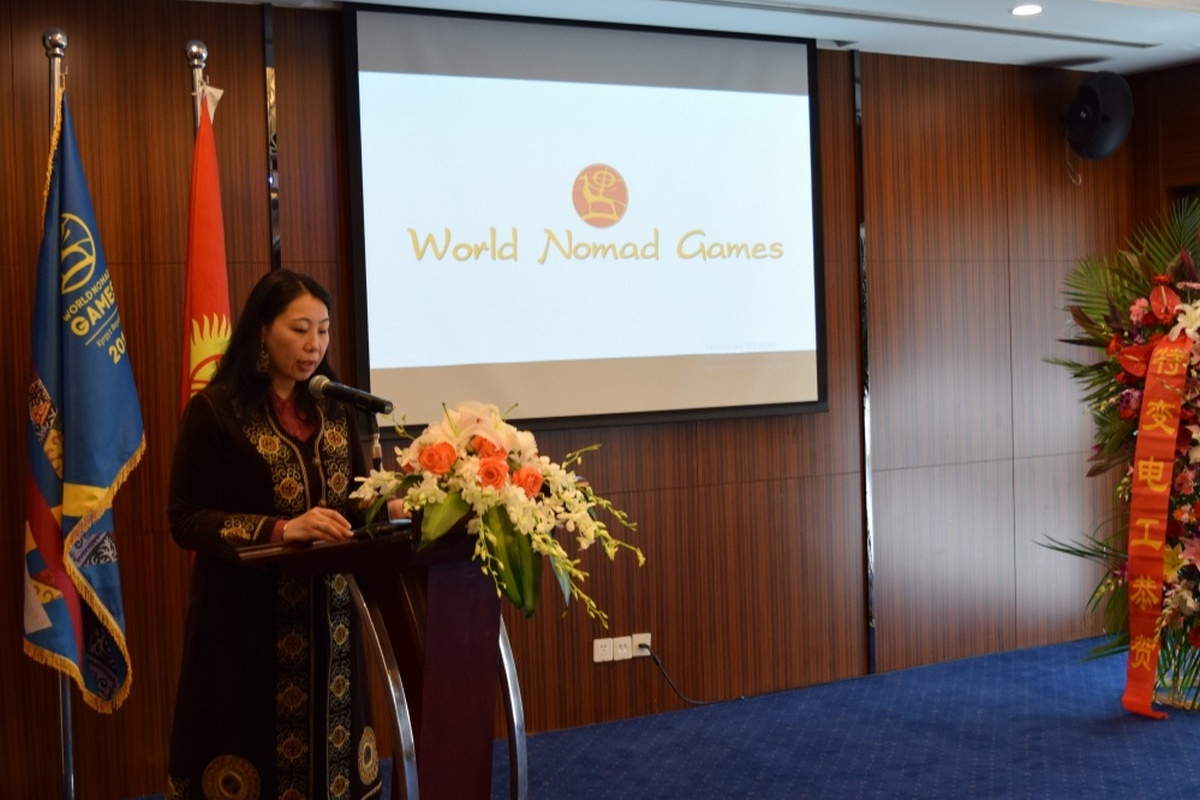 08.05.2016 12:00
In Beijing, there was a presentation of the Second World Nomad Games

In Beijing (China), on May 6 there was a presentation of tourist potential of Kyrgyzstan and the Second World Nomad Games, organized by the Embassy of Kyrgyzstan in China. It was reported by MFA press service. The presentation was attended by representatives of ministries and departments of China, China's tourism companies and journalists from the informational agency "Xinhua", "CCTV-Russian", the magazine "China" and "Silk Road-review".
During the presentation, the Embassy has shown videos about Kyrgyzstan and the presentation of the Second World Nomad Games, participants were provided by relevant information materials.
The ambassador of Kyrgyzstan in China Kanayim Dzhumadilovna, in her speech, informed about the first World Nomad Games 2014 and the upcoming the Second World Nomad Games 2016, in particular, she spoke about the history, purpose and the main mission of this event.
The ambassador K. Baktygulova, by noting the uniqueness and staginess of upcoming Games, has invited all participants to visit Kyrgyzstan and take an active part in the Second World Nomad Games.
China's former ambassador in Kyrgyzstan Yao Peyshen in his speech spoke about his impressions while working as the Ambassador of China in Kyrgyzstan and urged the Chinese side to visit Kyrgyzstan.
Source: AKIpress Culture