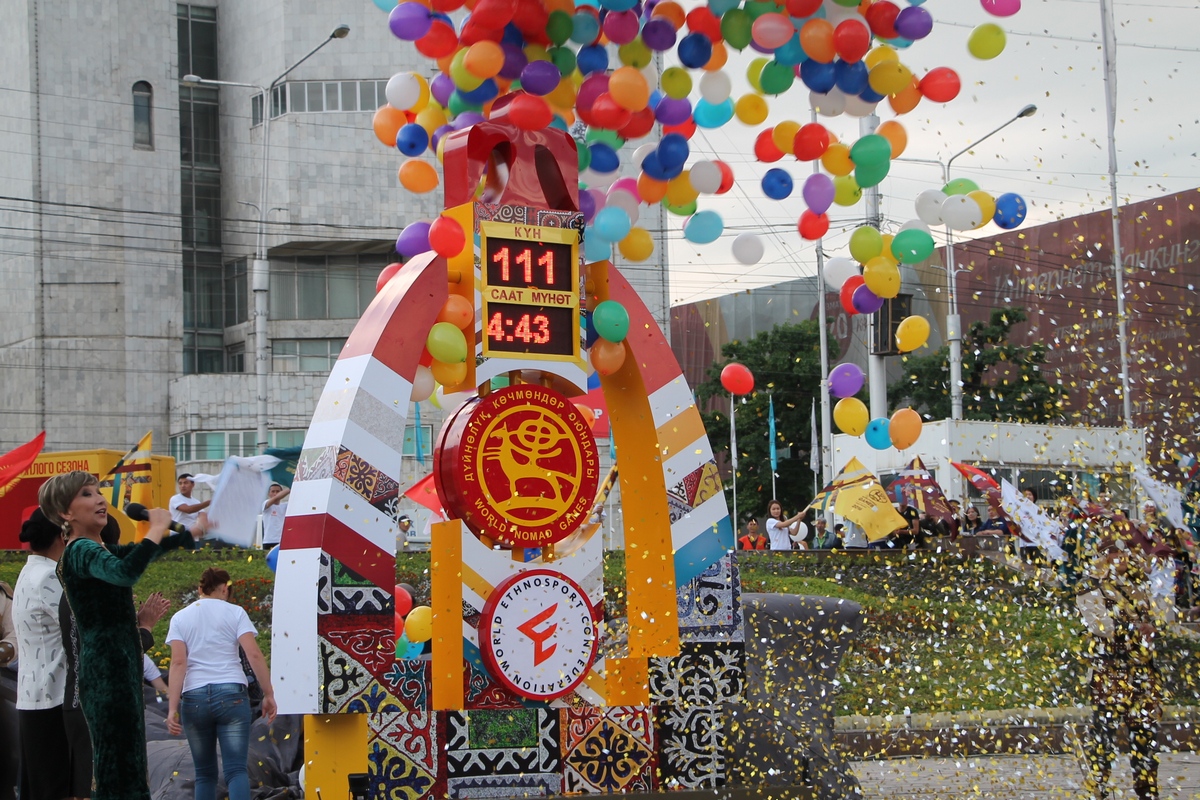 15.05.2016 12:00
In the center of Bishkek will be launched a countdown clock to the start of the WNG 2016

On May 15, 2016, on the central square "Ala-Too" in Bishkek will be launched a countdown clock to the start of the World Nomad Games.
Construction's length is 3.5 meters, height - 4.3, width - 1.2.
Clock is made of metal constructions, covered with a transparent applicative film and decorated in traditional style. Also at night, they will be illuminated.
The countdown clock will start from 111 days.
For the opening ceremony of the Countdown Clock, the Secretariat of the World Nomad Games with the support of the World Ethnosport Confederation plans to hold handicraft fair, performance of 120 Temir Komuz players, and Goodwill Ambassadors of WNG 2016 – Kayrat Primberdiev, Gulzhigit Kalykov, Zhiydesh, Ayana, Aiym, Gulzada will perform solo numbers. Also there will be held promotional events and drawing of prizes from partners of the World Nomad Games and the Secretariat.
Also there will be held master classes on such national games like Toguz korgool, Ordo, Salbuurun, Top Tash, Arkan tartysh and others.
The Vice Prime Minister of the Kyrgyz Republic Gulmira Kudaiberdieva will open the solemn part of the Ceremony.
Today such construction is established for the first time in the history of the Kyrgyz Republic and the whole Central Asia.
The Secretariat of the WNG 2016 invites all residents and guests to this remarkable event, where each participant will become a part of history.
Date: May 15, 2016
Location: Central square "Ala-Too" in Bishkek
Time: 18:00
For information: the World Nomad Games is planned to be held from 3 to 8 of September 2016, on the shores of the Kyrgyz Pearl - Lake Issyk-Kul in Cholpon-Ata.