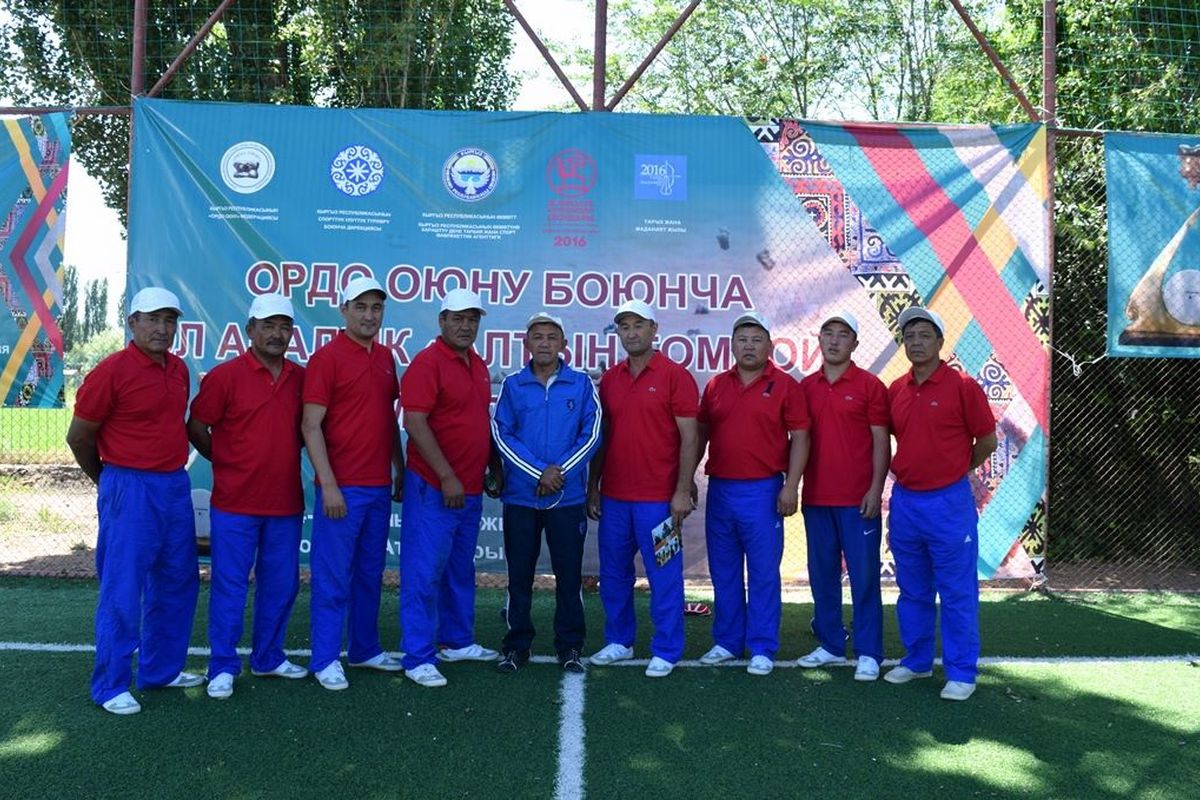 01.07.2016 18:00
In the framework of the WNG International Tournament on Ordo has taken place in Issyk-Kul
International Tournament on Ordo "Altyn Tompoi" was held from 24 to 29 June in Cholpon-Ata city (Issyk-Kul region). 3 teams from Kyrgyzstan, Tajikistan and Kazakhstan took part in competitions. This tournament was held within the preparation for the World Nomad Games 2016.
Results of the tournament:
1 place – the team "Kyrgyzstan";
2 place – the team "Tajikistan";
3 place – the team "Kazakhstan".
The winners were awarded with diplomas, medals and the special Cup of the Directorate for national sports of the Kyrgyz Republic.
Let us remind that the winning team will participate at the World Nomad Games, which will be held from 3 to 8 September on the shore of the Lake Issyk-Kul in Cholpon-Ata.