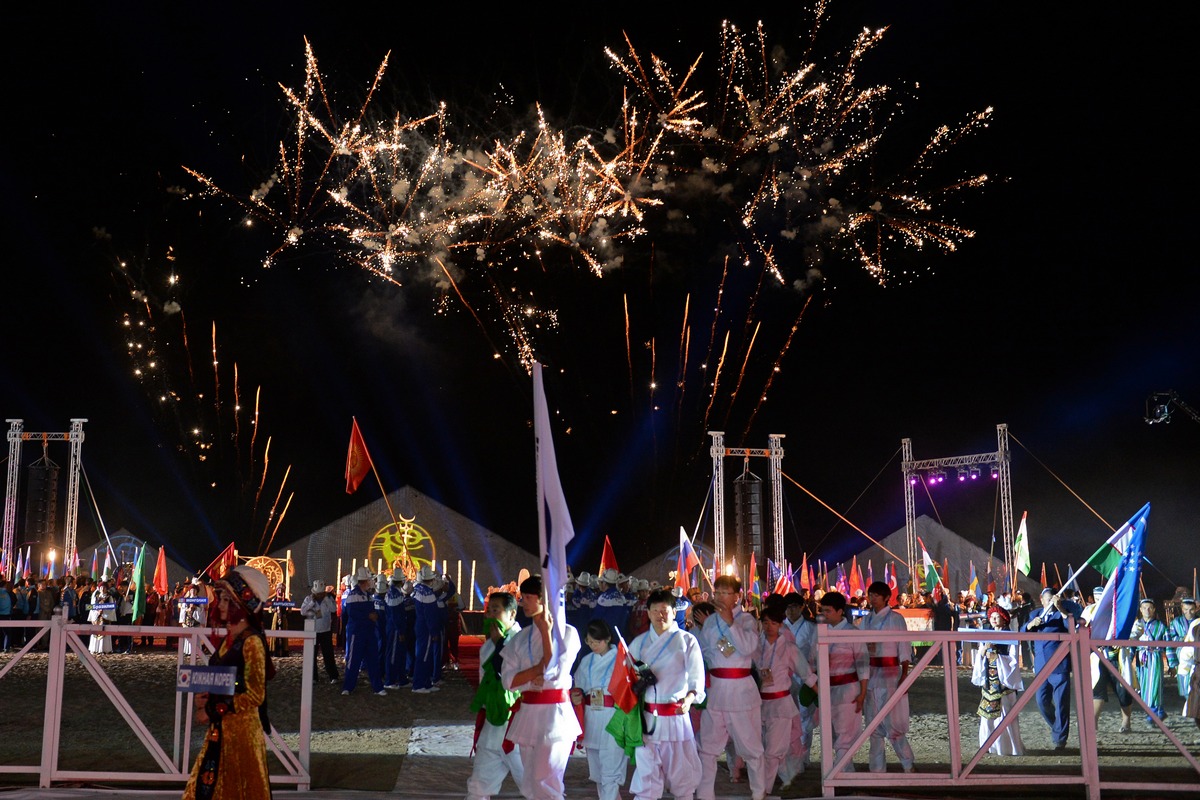 07.04.2016 12:00
Iran was invited to the World Nomad Games

Kyrgyzstan invited Iran to take part in II World Nomad Games, press service of the Ministry of Culture, Information and Tourism.
Invitation was announced April 6 at the meeting of the Deputy Minister of Culture Ainura Temirbekova with the Deputy Director for the Foreign Affairs of the Organization of Culture and Islamic Relation of Iran Abbas Hame Yarom. "Representatives of Iran are invited as a participants to the World Nomad Games that will be held in September 2016", - said in a message.
Temirbekova proposed to Yar to organize the dubbing of Iranian TV series and to share videos about Kyrgyzstan and Iran to attract tourists. Following the meeting, the Iranian side expressed its readiness to hold masterclasses and trainings in the sphere of cinematography and visual arts in Kyrgyzstan.
II World Nomad Games is planned to hold this autumn (September 3-8). The program of events include 26 national sports. It is expected that 40 teams will arrive.
Source: Sputnik Kyrgyzstan