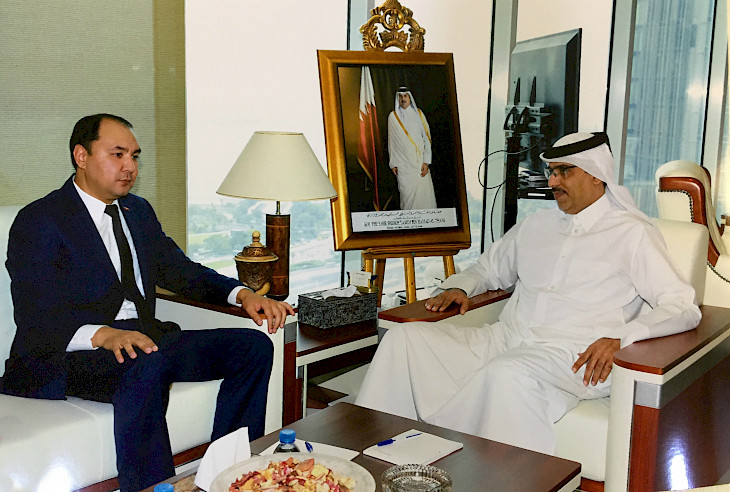 25.04.2018 16:53
Kyrgyz Ambassador has urged Qatari news agency to assist in promotion of III WNG in Arab media
Ambassador Extraordinary and Plenipotentiary of the Kyrgyz Republic in the State of Qatar Nuran Niyazaliev held a meeting with General Director of Qatar News Agency Youssef Ibrahim Al-Maliki in Doha within the Third World Nomad Games promotion in Arab media. This was reported by the Ministry of Foreign Affairs of the Kyrgyz Republic press service.
During the meeting, Niyazaliyev talked about the history, mission and main goals of the World Nomad Games and delivered a letter from Deputy Prime Minister of the Kyrgyz Republic to the Director General of the Qatar Information Agency with an invitation to take part in this large-scale event.
The ambassador called on the Qatari news agency to help spreade information about the upcoming World Nomad Games. At the meeting, the parties also discussed the cooperation development between the Kyrgyz national news agency Kabar and the Qatar news agency.