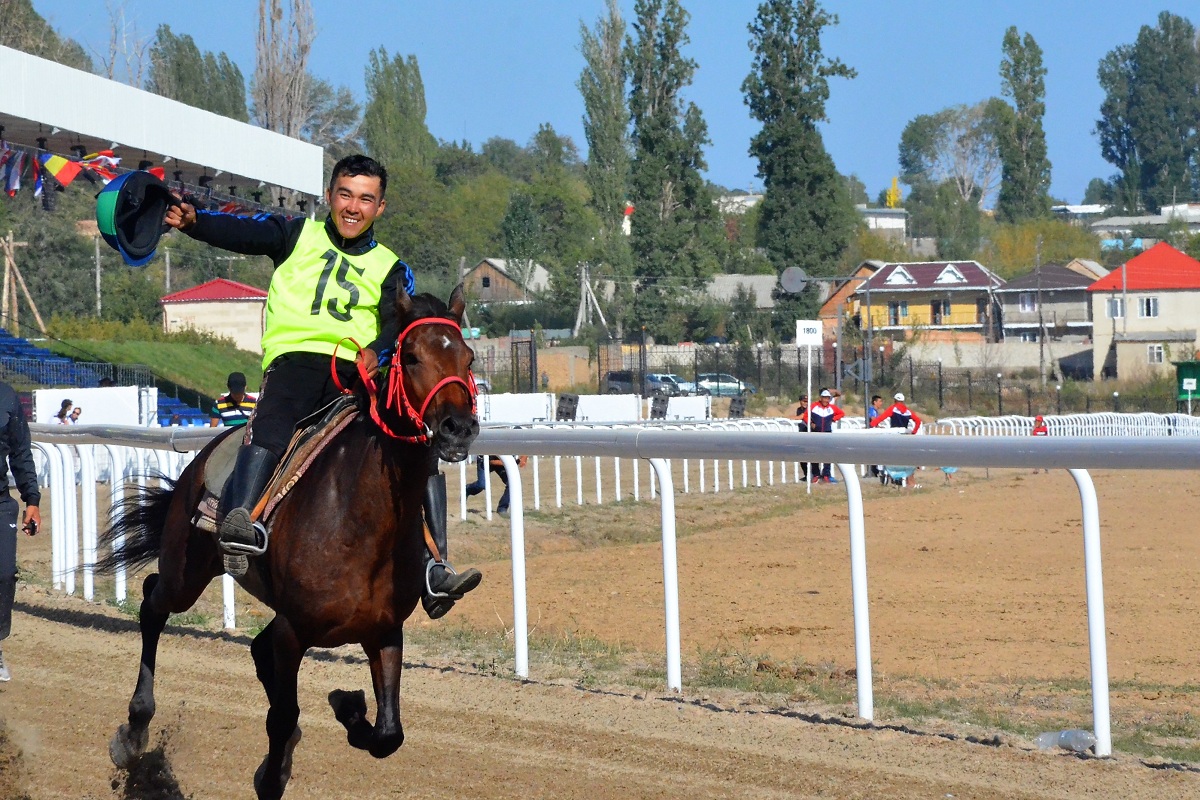 04.09.2018 21:53
Kyrgyz horsemen won all prizes in the distance run of 80 km
Today, on September 4, a remote equestrian run for the distance of 80 km took place at the racetrack of the Baktu-Dolonotu village. 10 racers from 5 countries took part in the competition.
The first place was taken by the Kyrgyz rider Usen uulu Azamat with a horse named Teltoru. His horse ran the distance of 80 km in 5 hours 24 minutes 45 seconds. Silver medal was also won by the Kyrgyz Usen uulu Bakai with the horse named Koi-kuron. His result is 7 hours 25 minutes 40 seconds. The bronze medalist was Kyrgyz Janybek Dyushebekov with the horse named Parvoz, who ran 80 km in 7 hours 32 minutes 37 seconds.
The prize fund for remote horse riding is 600 thousand soms. For the first place - 300 thousand soms, the second place - 200 thousand and for the third one - 100 thousand soms.
Remote equestrian run is conducted according to the rules of the International Equestrian Federation FEI.
The winner is determined by the best (least) time of running the distance, provided the veterinary commission confirms the physiological indicators and the successful restoration of the horse's pulse after the finish: 30 minutes to 64 bpm.
Requirements for participants:
- riders must be registered in the FEI database;
- the minimum weight of the rider must be 75 kg, including all equipment;
- the horses must have national passports (valid only for Kyrgyzstan) and FEI passports;
- applications for participation in competitions are submitted through FEI Entry System by national federations;
- the minimum age of the rider is 14 years;
- the minimum age of a horse is 6 years.