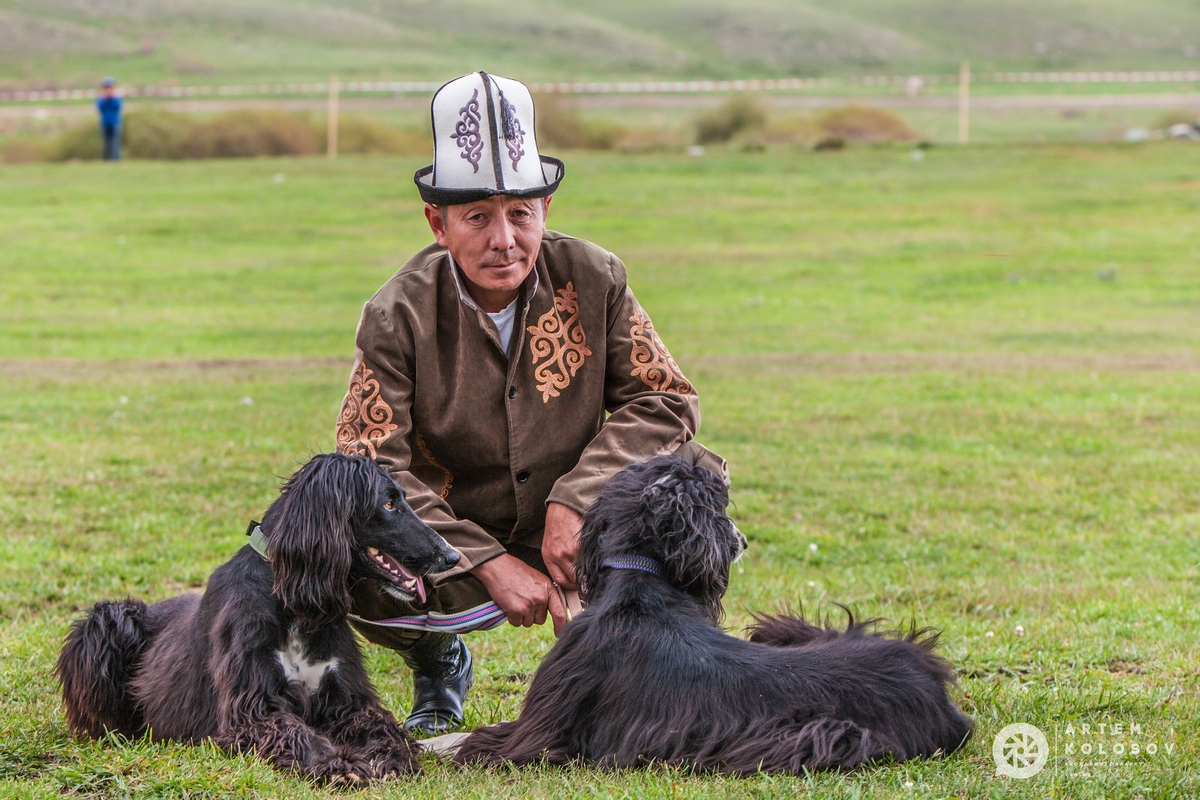 08.09.2016 12:44
Kyrgyzstan Won all the Prizes in Taigan Zharysh
On September 7 in Kyrchyn gorge the final competitions in "Taigan zharysh" - dog racing among breeds of greyhound were held as part of the World Nomad Games.
19 athletes from Georgia, Russia, Mongolia, Kazakhstan and Kyrgyzstan participated in competition.
Following the results of competition Kyrgyzstan won all the prizes: gold, silver and bronze medals.
1st place – Muhidin Korobaev, 2nd place – Nurmuhamed Abdrazakov (Kyrgyzstan) and the 3rd place – Mairambek Zhakypov.
For reference
Taigan jarysh - dog racing among breeds of greyhound. Dog's agility is determined by the speed of its running at a distance of 350 meters. Dogs chase the model made from a fox or hare skin, with it the rider rides at a speed of 60-65 km/h, or the model is pulled by the special mechanism. Judges evaluate the time in which the dog finished first. After the judge's signal, each time simultaneously releases 5 dogs. Among each breed of greyhounds individual races are held.
Composition of the team - 6 people: 1 leader and 5 owners of dogs.
The Secretariat of the World Nomad Games