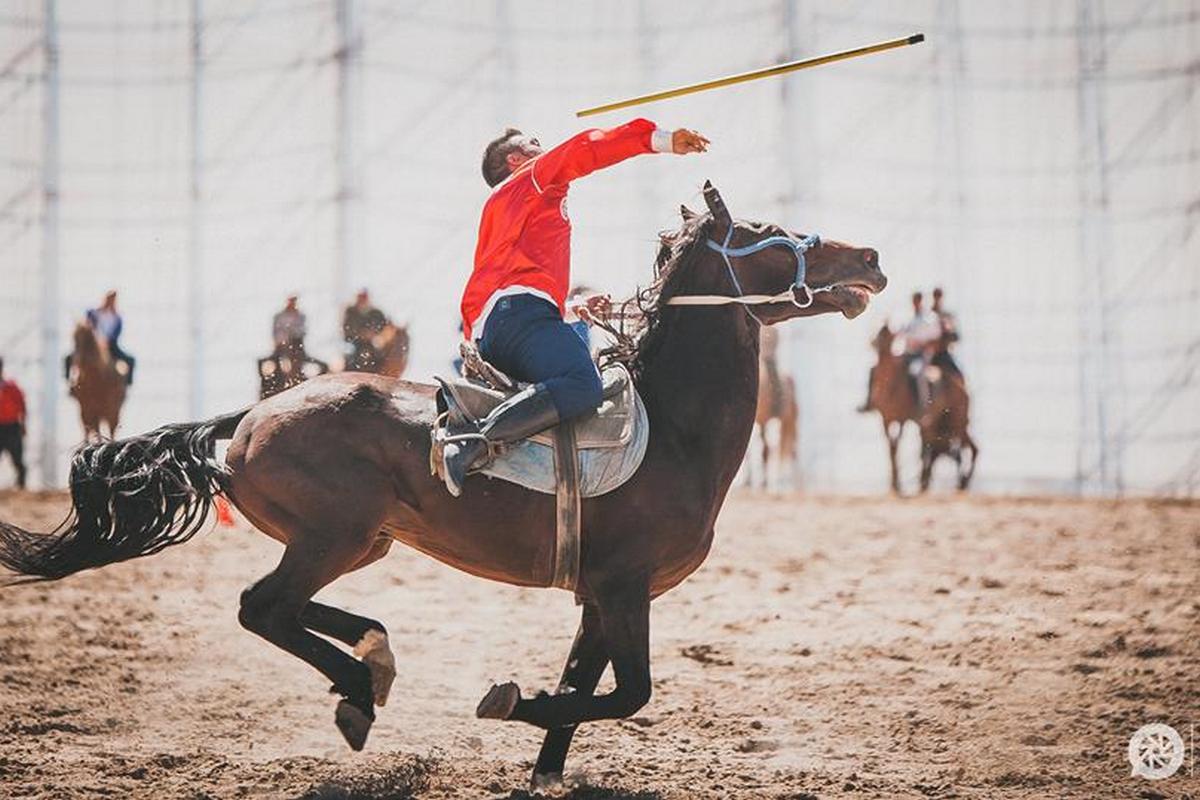 07.09.2016 15:30
Kyrgyzstan and Turkey Share Gold in Cirit
Today, September 7th, the gold-medal round in cirit took place between Kyrgyzstan and Turkey at the Hippodrome in Cholpon-Ata as part of the World Nomad Games. Cirit is a national competition from Turkey involving riders on horseback with javelins.
Athletes Ruslan Oryzbai uulu, Taalai Niyaz uulu, Aibek Aiyp uulu, Iliyaz Mamysh uulu, Mirbek Sharshenbai uulu and Nurbek Suerbash uulu represented Kyrgyzstan.
Representing Turkey were athletes Incesu Erdogan, Ozturk Cumhur, Korkmaz Serdar, Arine Lutfullah, Burak Ahmet, Fidan Muarom and Selcuk Soiloliz.
In the first half, the teams scored 30 points each. The second half also ended with identical scores – 50 points. As a result, the judges decided to award both teams with gold.
After the end of the game was the medal ceremony. In addition to the gold medals, both teams will receive prize funds of 250 thousand soms.
Reference: Cirit (javelin throwing on horseback) is a traditional Turkish equestrian sport involving two teams. The goal of the game is to gather the largest number of points by throwing a wooden javelin with a blunt end at members of the other team.
Secretariat of the World Nomad Games