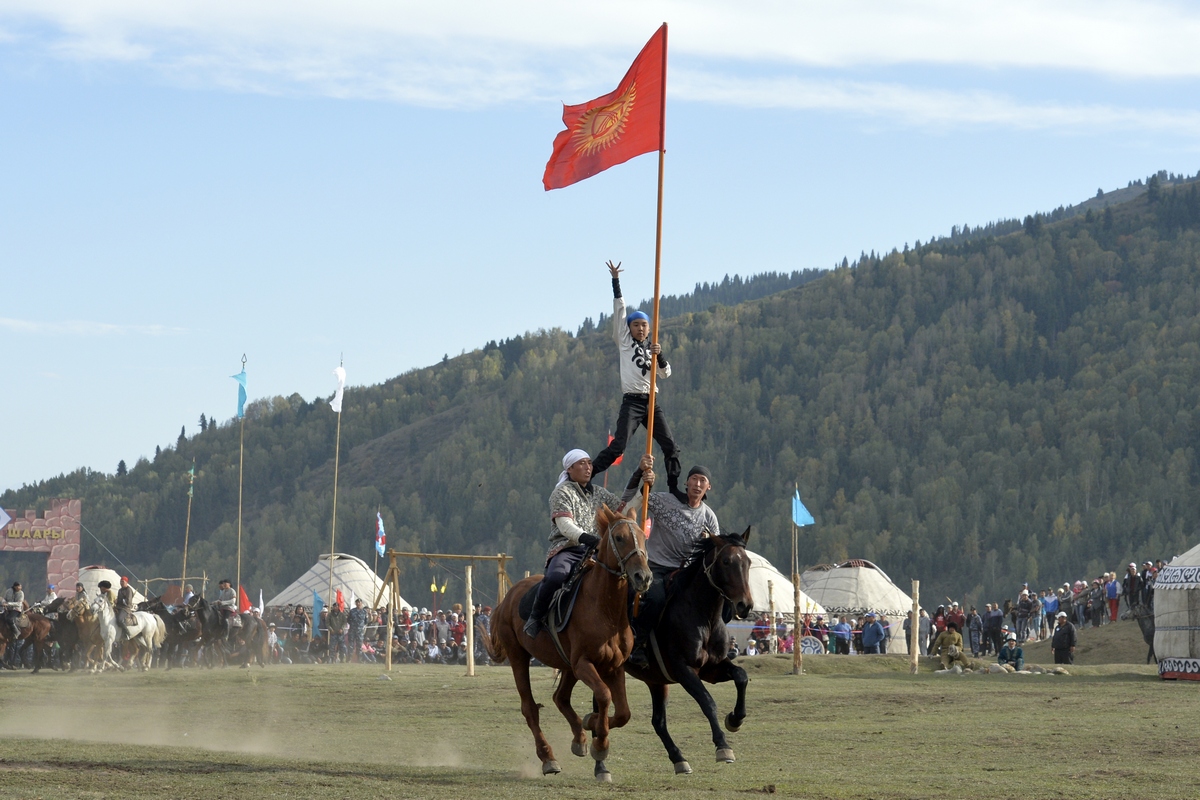 12.07.2016 12:00
Malaysian Media Will Cover World Nomad Games
The Kyrgyz Embassy to Malaysia organized Iftar for the leading representatives of mass media in order to encourage greater media coverage of the upcoming World Nomad Games, as well as encouraging tourism to Kyrgyzstan in general.
During the event, media representatives were provided with detailed information about the history, culture, customs and traditions of the Kyrgyz people, as well as information about the potential for tourism in Kyrgyzstan.
Particular attention was focused on the philosophy and details of the World Nomad Games 2016, which will be held from September 3-8, in Cholpon-Ata.
Kylychbek Sultanov, the Ambassador of the Kyrgyz Republic in Malaysia, emphasized that the aim of the Second World Nomad Games is to revive and preserve historical and cultural heritage of nomadic civilizations around the world, as well as to promote nomadic culture.
Guests at the event were delighted with the uniqueness of the World Nomad Games and expressed a strong interest in covering this event. Following the meeting, an agreement with representatives from two Malaysian news agencies, Bernama and TV-3 was created about the possibility of covering the Games in the beginning of September.
Source: Culture AKIpress