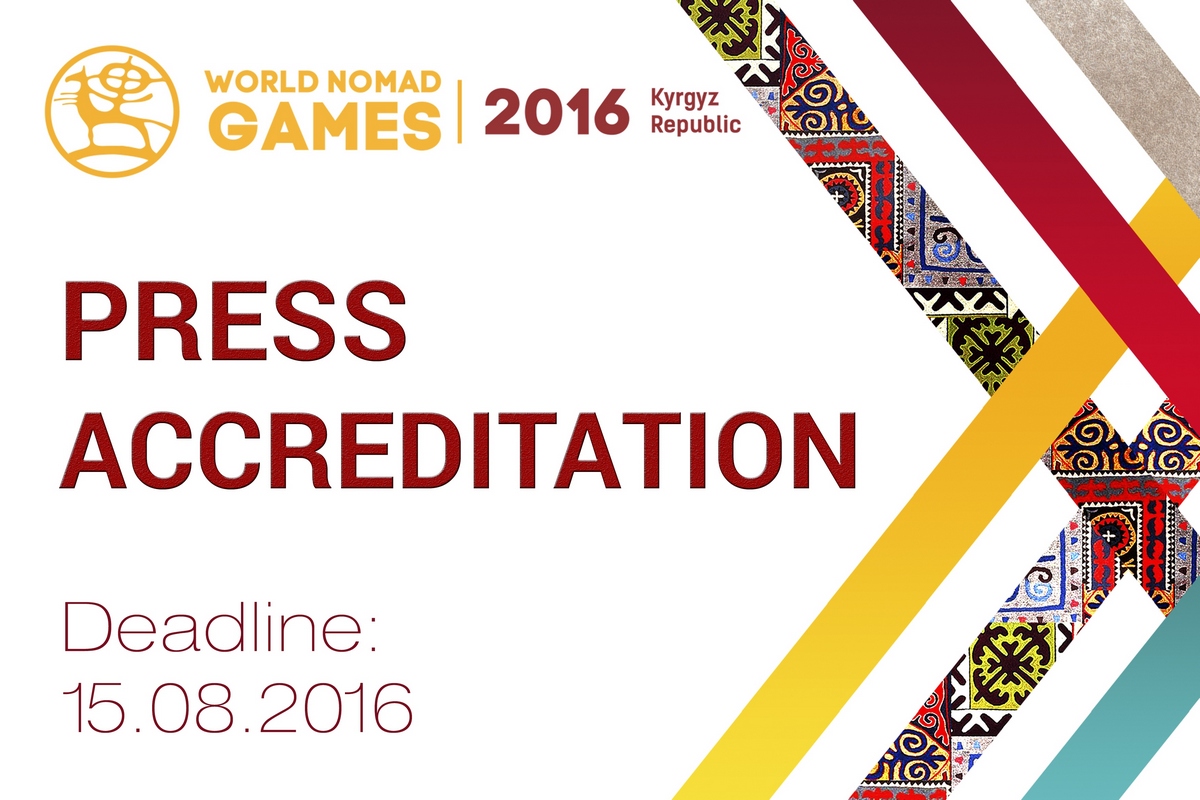 19.08.2016 16:42
Media Accreditation for the Second World Nomad Games Finished
The accreditation process for representatives of local and foreign media at the World Nomad Games has finished. The Nomad Games will take place at Lake Issyk-Kul September 3-8, 2016.
Over 487 representatives of mass media – foreign, local, regional, radio, newspaper, magazines, internet outlets, and bloggers – sent applications to cover the World Nomad Games. From those, 223 were from international media outlets, representing 90 countries, and 264 applications were from local media outlets.
Media representatives from Armenia, Australia, Azerbaijan, Belarus, Canada, China, the Czech Republic, Estonia, France, Georgia, Germany, Great Britain, Hungary, Iran, Israel, Italy, Japan, Kazakhstan, Lithuania, Malaysia, Moldova, Poland, Qatar, the Republic of Korea, Romania, Russia (including Bashkortostan and Tatarstan), the Netherlands, Sweden, Tajikistan, Turkey, Turkmenistan, Ukraine, and the USA are planning on participating.
After processing the applications, the Secretariat of the World Nomad Games and the Ministry of Foreign Affairs of the Kyrgyz Republic will send applicants and media representatives notice about their participation.
Secretariat of the World Nomad Games