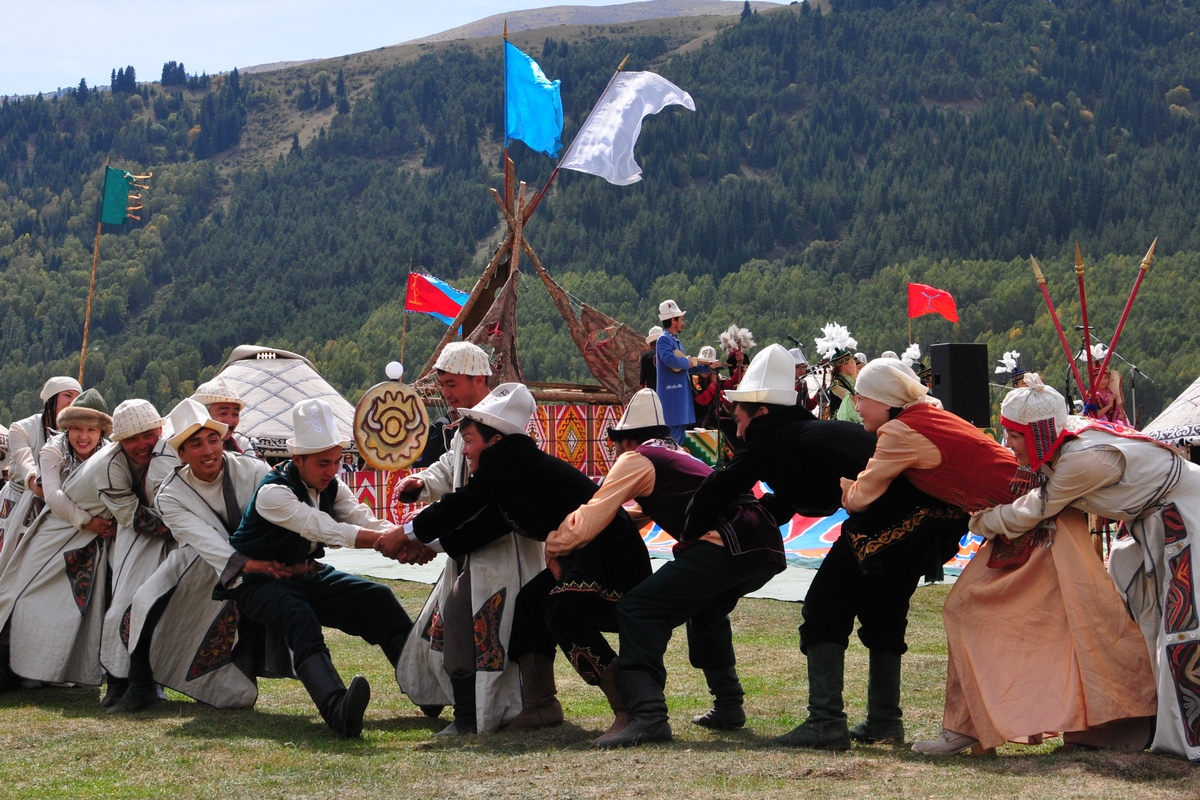 26.04.2016 12:00
Ministry of education holds for pupils an essay competition on heritage of nomadic peoples

From April 25 to June 15 within the framework of the World Nomad Games 2016, the Ministry of Education and Science holds a republican essay competition among the 6-10 grade pupils on the theme "Cultural heritage of nomadic peoples". This was reported in the press service of the Ministry.
According to it, organizers intend to familiarize the pupils with the culture, traditions of nomadic peoples, as well as to interest them with the study of history, traditions, historical and cultural monuments of Kyrgyzstan.
We shall note, that only original works of the pupils can take part in the competition, collective works will not be accepted.
Let us remind, that II World Nomad Games will be held from 3-8 September 2016 in Issyk – Kul region. Ethno town will be located in Semyenov gorge on dzhayloo Kyrchyn 30 km from Cholpon-Ata city.
Source: Azattyk