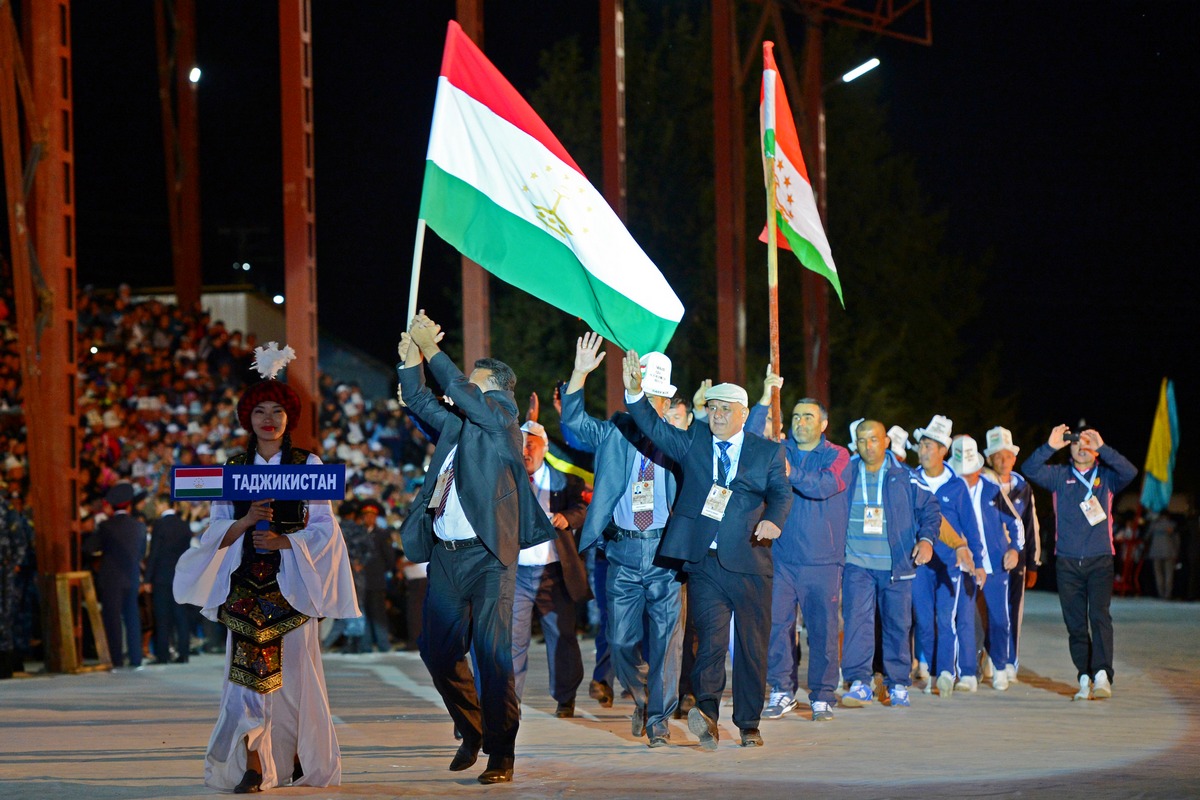 27.07.2016 17:00
More Countries Are Going to Participate in the Second World Nomad Games than the First
The Republic of Tajikistan has sent its application for participation in the Second World Nomad Games 2016.
Conditions of participation were worked out at the Embassy of the Kyrgyz Republic in the Republic of Tajikistan. Sporting federations representing alysh, gyulesh, and mas-wrestling in Tajikistan sent in applications.
According to the application, a sporting delegation consisting of 21 people will participate in alysh, gyulest, and mas-wrestling.
At the current time, talks are taking place on the question of athletes of different types of sports, such as kok-boru, horse racing, and others.
As of July 27th, 2016, the list of provisional applications to the WNG 2016 includes 20 countries:
1. Argentina (alysh);
2. Armenia (alysh);
3. Azerbaijan (martial arts, horse racing);
4. Brazil (alysh);
5. China (horse racing, alysh, mas-wrestling, archery);
6. Colombia (alysh);
7. Ecuador (alysh);
8. Guatemala (alysh);
9. Hungary (archery);
10. Indonesia (martial arts);
11. Israel (martial arts);
12. Kazakhstan (martial arts, horse races, ordo, toguz korgool, kok-boru, er enish);
13. Mongolia (martial arts);
14. Pakistan (martial arts)
15. Peru (alysh);
16. RF Bashkortostan (martial arts, kok-boru, archery);
RF Sverdlovsk Oblast (martial arts);
RF Karachaevo-Cherkessia (martial arts);
17. Slovakia (archery);
18. Tajikistan (alysh, gyulesh, mas-wrestling);
19. Turkmenistan (martial arts);
20. USA (martial arts, ordo, intellectual games);
As of now, the number of countries participating in the Second World Nomad Games is greater than the number participating in the First. At the First Nomad Games, 19 countries participated.