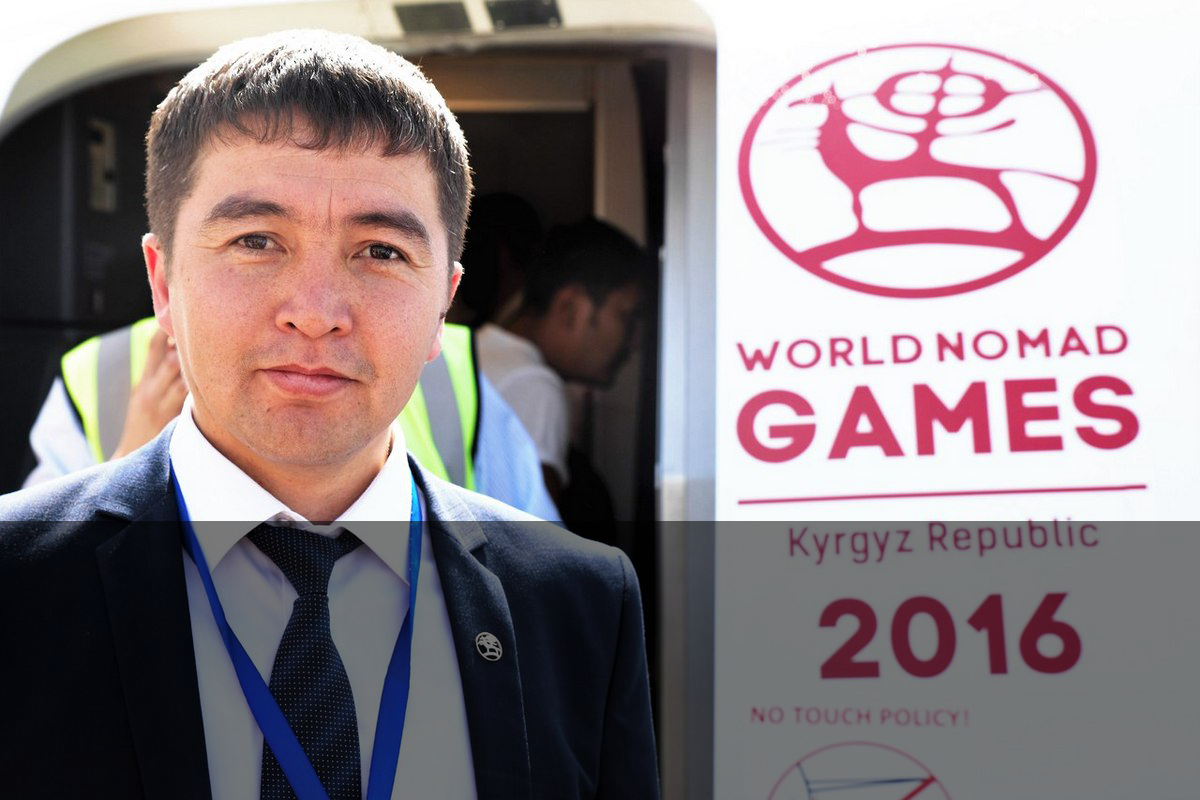 09.06.2016 12:00
New Boeing "Byubyusara" will promote the World Nomad Games on the international flights

The "Air Manas" Airlines in honor of the Year of the History and Culture of Kyrgyzstan has named the new Boeing "737-800" after the Kyrgyz ballet dancer Byubyusara Beishenalieva and applied on it the logo of the World Nomad Games.
On June 8, at "Manas" International Airport was a presentation of the new Boeing "737-800" with a registration number - EX-37802. The aircraft landed on the runway, went through the "water corridor". The leadership of the Turkish Pegasus Airlines arrived in this plane for the official ceremony in order to transfer the ownership rights.
This very passenger plane is the second Boeing in Kyrgyzstan in this class and the most popular representative of the NG (Next Generation) family of Boeing-737. The aircraft is designed to replace the 737-400 models and it differs from the last one with its new wing, tail, digital cockpit and more advanced engines.
The airliner's length is 39.5 meters; its wing span is 34.3 meters. Range with maximum load is 5.4 thousand of kilometers and a maximum cruising speed is 850 km/h.
The "Air Manas" company has become a partner of the World Nomad Games that, according to representatives of the company, will increase the flow of guests and vacationers to Issyk-Kul, as well as will increase the number of participants of the Games.
According to Ilgar Alptekin, Director General of the "Air Manas" Airlines, acquisition of this modern Boeing named "Byubyusara" is the company's contribution to the Kyrgyz Government's program to create an international hub in the country and the basic requirement for its launching is to be in compliance with modern standards of aviation safety and service.
Minister of Culture, Information and Tourism, Altynbek Maksutov expressed his gratitude to the leadership that the plane was named in honor of the great Kyrgyz ballet dancer Byubyusara Beishenalieva, and it is estimated to be the highest state level. "Three aircraft of this air company called by the Kyrgyz names: Aichurek, Akmaral and Byubyusara. I think that it is an act of respect for our mothers and women", - he said.
"As it is expected, the airliner will make it available to fly to countries such as Russia, India and China. In 2015, flights to New Delhi and India were opened, in the future, there are plans to open a flight to Beijing", - representatives of "Air Manas" added.
The event was also attended by General Director of Pegasus Airlines Mehmet Nane, Minister of Transport of Kyrgyzstan Zamirbek Aydarov, Head of the Secretariat of the World Nomad Games 2016 Nurdin Sultambaev and others.
Sourse: АКИpress