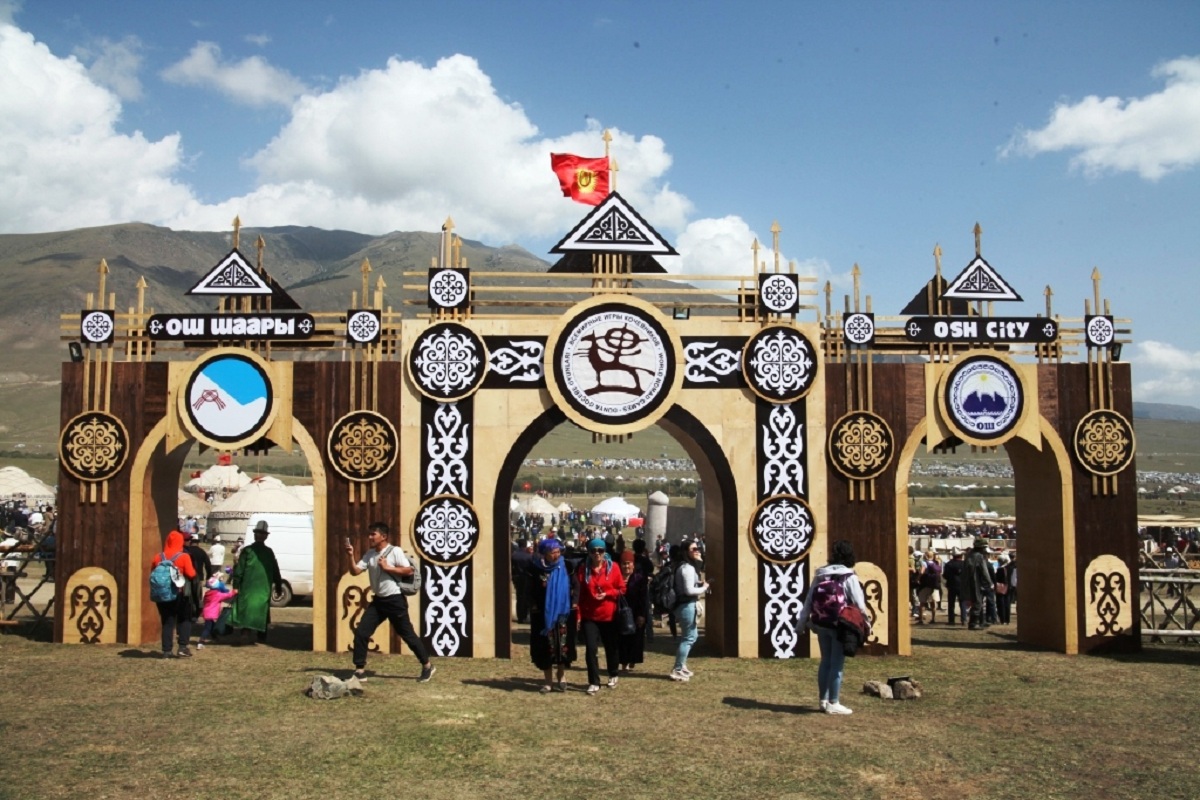 06.09.2018 12:56
Ordo Osh - Fashion designers from Osh presented more than 80 kinds of national clothes of nomads
Ordo of the city of Osh in the ethnic village of Kyrchyn presented more than 80 kinds of national kinds of clothes of nomads in different styles and directions - from ethno-fashion to historical samples described in ancient epics.
In the collection of fashion designers there is women's clothing, including for young girls, brides, mature women, as well as men's clothing.
In the Ordo of Osh 24 yurts are installed, an ornament of the Ordo was an exhibition of products of artisans, masters of folk and applied art. In addition, for the guests performances of creative teams and performers are organized.
As the Mayor of Osh Taalaybek Sarybashov noted, this year Osh presented dozens of types of national dishes and national clothes, and creative teams will show the national rite "Kyz Uzatuu" (farewell to the bride) at the talent contest.
It's notable that Osh has been famous for its artisans and their products since ancient times. Being an important center in the system of the Great Silk Road, various crafts and articles of various kinds of wood, metal, stone, clay, cotton, felt, linen, silk and others were produced in the craft workshops of the city.