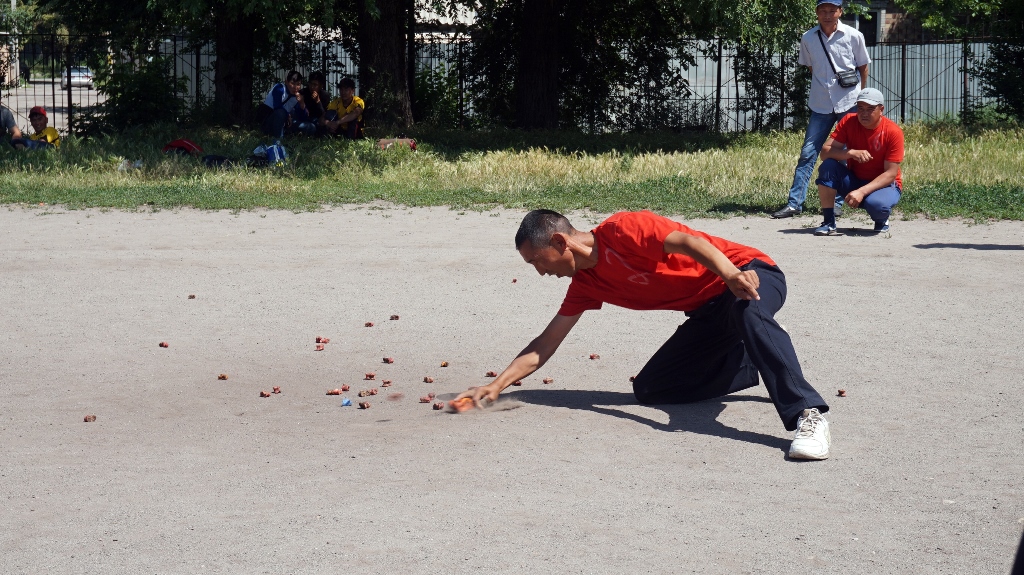 07.06.2018 16:42
Ordo qualifying matches  are in process for the III World Nomad Games In Bishkek
Qualifying competitions for the Ordo traditional games for Kyrgyz national team of the III World Nomad Games for selection are taking place on the sports ground of the gymnasium of the boarding school No. 1 of Bishkek city.
More than 80 players from the regions of the republic and the cities of Bishkek and Osh take part in Ordo competitions.
Due to the large number of applicants, the teams were divided into two subgroups A and B.
At the moment, there are semi-final games. Based on the results of the games, 4 players will be selected from the team that took 1st place, 3 players and 1 player from the team of the 2nd place will take the 3rd place in the team of the Kyrgyz Republic from the team.
Recall that the games are held from June 3 to June 8.