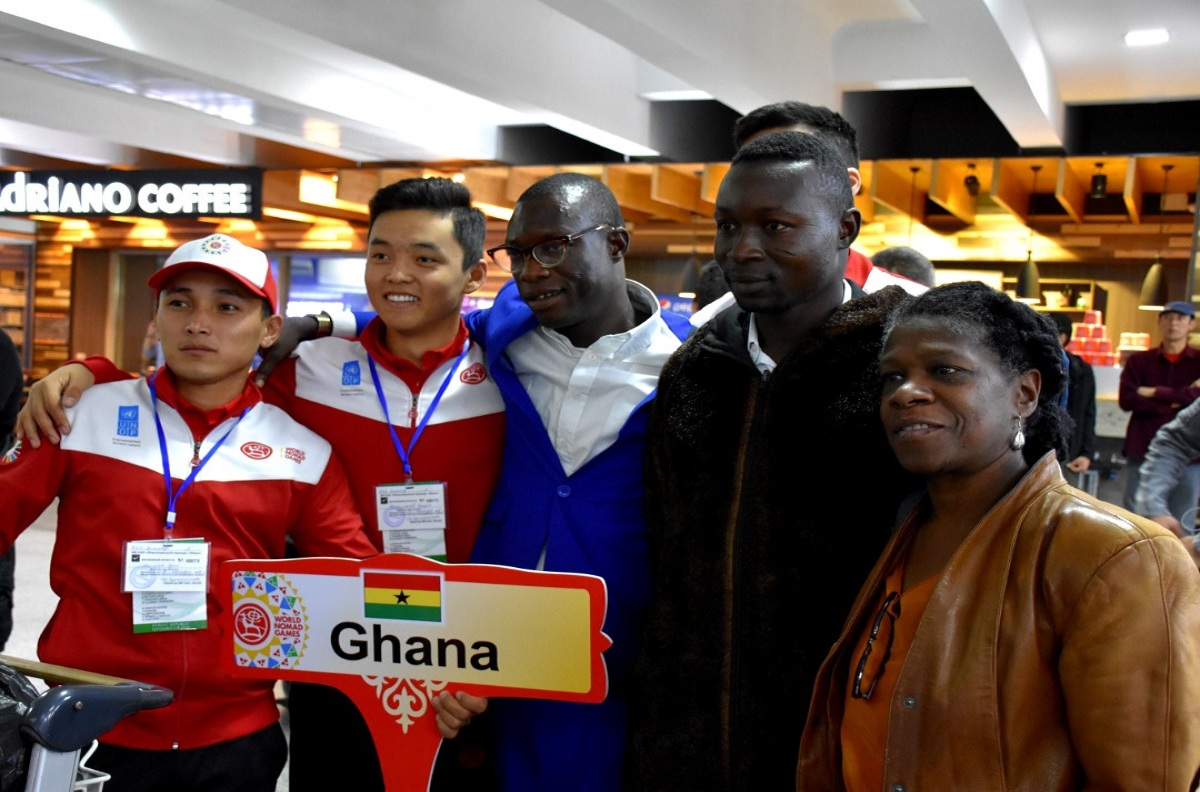 30.08.2018 16:54
Participants of the III World Nomad Games arrive in Bishkek
Participants of the III World Nomad Games arrived at the international airport "Manas" on August, 30. 43 people arrived from countries such as Ghana, Israel, Jordan, Philippines, Sierra Leone, Great Britain, USA, Russia, Czech Republic, Bulgaria, Turkey, Colombia, Sri Lanka and Austria.
Also athletes from Uzbekistan crossed the state border at the checkpoint "Dostuk-avtodorozhnyi" to participate in the III World Nomad Games today at 14.30 clock.

Participants of the large-scale event arrive in Kyrgyzstan from August 26.

"We are very pleased that we are able to participate in the III World Nomad Games. We arrived in Kyrgyzstan  first time and very excited. I am the champion of the UK for Ovari and I heard that athletes from Kyrgyzstan are very strong rivals in the intellectual sports, in particular, according to Ovari and Toguz  korgool. We are ready for an interesting and very serious game"- one of the participants of the III World Nomad Games shared with  her impressions.

The main arrival of participants will take place tomorrow and after tomorrow, August 31  and September 1, 2018.