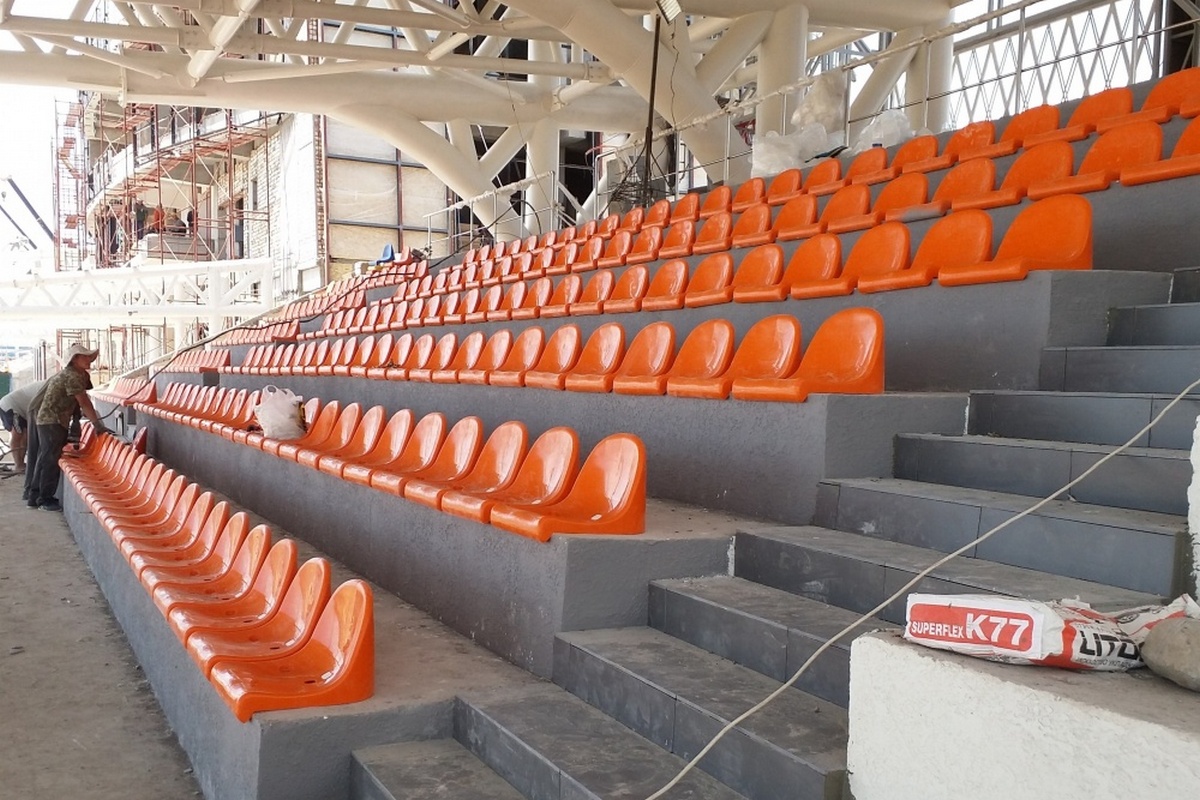 20.07.2016 18:00
Preparations for the World Nomad Games are in Full Swing
There is currently a clock on the main square in Bishkek that counts how many days, hours, and minutes remain until the start of the World Nomad Games. The main purpose of this clock is to show how important this event is, and how the planning is going. At this time, preparations for this event are proceeding at an intensive rate. The Games are aimed at improving Kyrgyzstan's image and the standing of the government, and will bring Kyrgyzstan some level of renown among the rest of the world.
The Head of the Secretariat of the World Nomad Games Nurdin Sultambaev had the following to say: "Several big projects are being built now. For example, with the help of Gazprom a sport and wellness complex is being built to hold competitions of all different types of sporting events. In addition, reconstruction of the Hippodrome in Cholpon-Ata is being completed."
Competitions of different equestrian sports will take place in the Hippodrome. Concerts will also be performed in the evening. According to the organizers, a big concert will be organized that will last three hours, which will include over 1000 komuz players from different regions of the country.
"In comparison with the First Nomad Games, this show is going to be much more interesting. It's not quite correct to compare the opening ceremonies of the First and the Second Nomad Games, because this year's upcoming event is so much grander. This year's event involves 1000 volunteers, including 200 to serve the sporting delegations, and 500 volunteers that will participate in the Opening Ceremony as dancers," said Nurdin Sultambaev.
A yurt village will be built as part of the festival, which will represent the welcoming and unique aspects of Kyrgyz culture. The goal is that this village, nestled in picturesque scenery, won't leave guests unmoved.
Recently, Kyrgyzstan presented the Nomad Games to representatives from 140 countries at the forum of the Alliance of Civilizations in Baku. The Permanent Representative to the UN in a radio interview asked all interested parties to take part in the Games. In addition, another presentation took place in Geneva, where Prime Minister Sooronbai Jeenbekov invited representatives of the United Nations Economic and Social Council to take part in the Opening Ceremony of the Games.
Now is the time to realize the importance of the World Nomad Games for the future of Kyrgyzstan.
Source: Gezitter.org