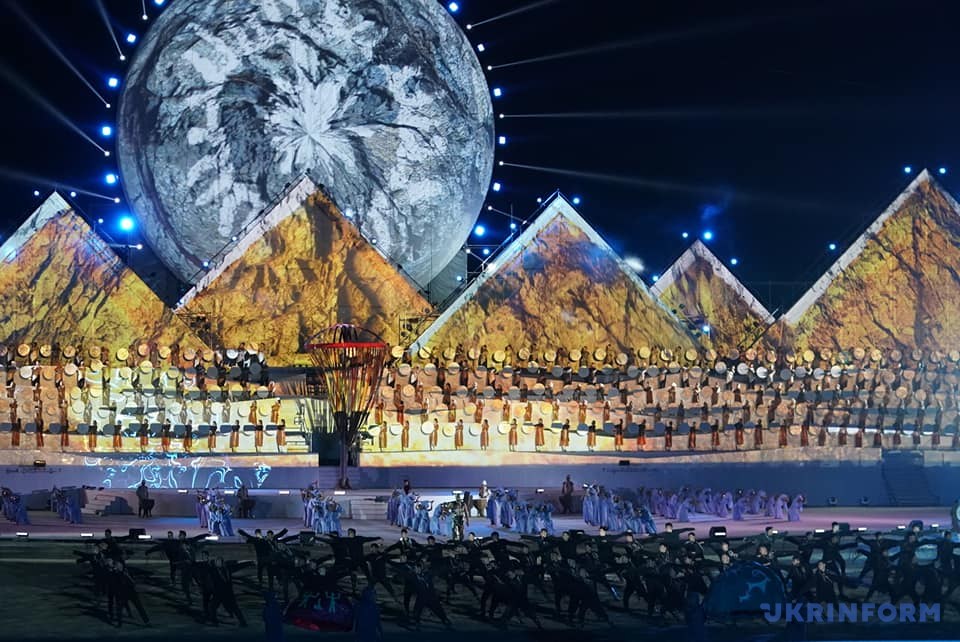 03.09.2018 09:30
President of Kyrgyz Republic Sooronbai Zheenbekov announced the III World Nomad Games open
In Issyk-Kul, in the village of Baktuu-Dolonotu, President of Kyrgyz Republic Sooronbai Zheenbekov officially declared the III World Nomad Games open.
From the rostrum of the hippodrome the head of state proudly greeted all the people of Kyrgyzstan and the first persons of Kazakhstan, Turkey, Hungary, as well as foreign guests. He noticed that their presence shows respect for the Kyrgyz people and their achievements.

Sooronbai Zheenbekov also added that the initiative to hold the World Nomad Games was put forward and supported at the meeting of the Cooperation Council of Turkic-speaking countries in 2012 with the aim of reviving the values ​​and culture of nomadic civilizations and peoples.


Before the official speech of the President, the audience saw a colorful theatrical performance "The Birth of the World", which was divided into stages: the birth of life and man, the emergence of a nomadic civilization.

Hundreds of dancers on the field recreated the moments of nomadic life and culture, accompanied by laser beams and beautiful scenery. Then the official parade of all countries participating in nomadic games took place.


The official opening ceremony of the III World Nomad Games  was visited by the President of Turkey Recep Tayyip Erdogan with his wife, the head of Kazakhstan Nursultan Nazarbayev, the President of Tatarstan (RF) Rustam Minikhanov, the Crown Prince of Fujairah (UAE) Sheikh Mohammed bin Hamad bin Mohammed Al Sharkey, the Prime Minister of Hungary Victor Orban and others high guests.

Games will be held from 2 to 8 September in Cholpon-Ata, as well as in the gorge of Kyrchyn. 1,556 athletes from 66 countries and 11 Russian regions will take part in them.