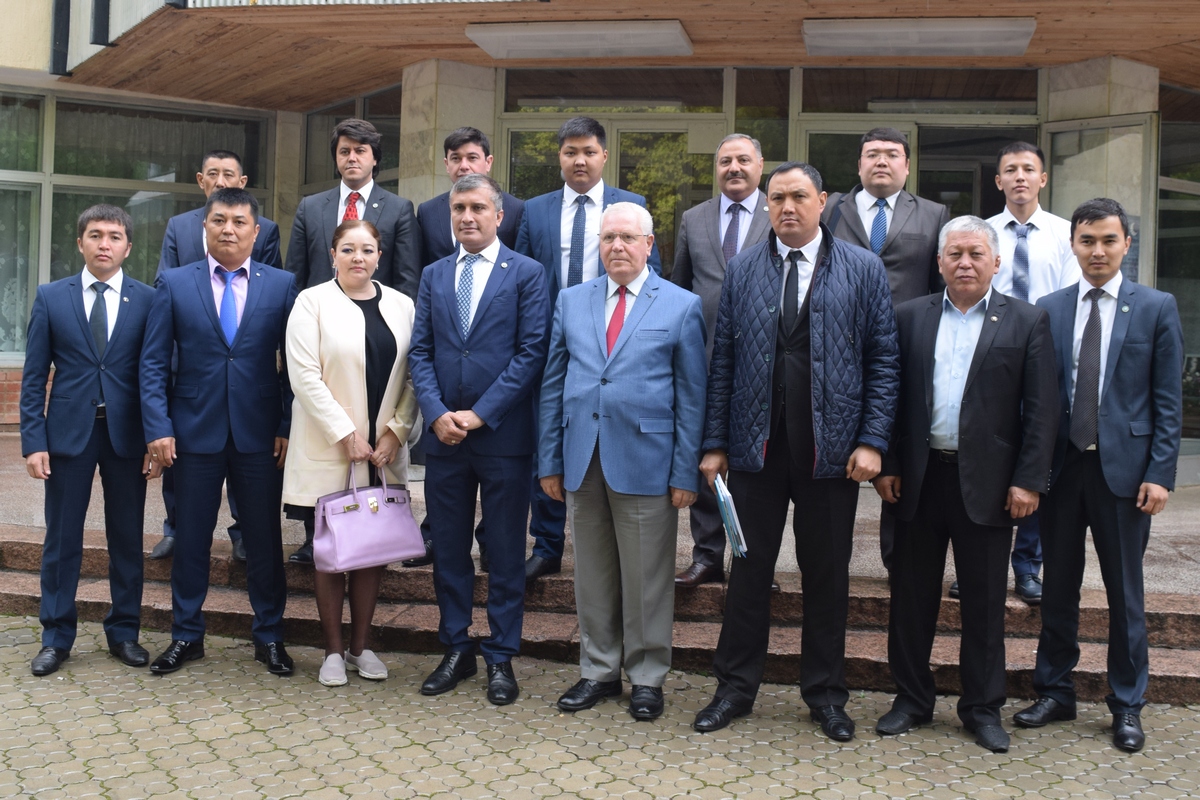 29.06.2016 09:00
Seminar for Referees About Different Sports Held in Issyk-Kul
The second meeting of the Ad Hoc Working Group of the Cooperation Council of Turkic Speaking States (CCTS) was held on June 24th and 25th at the resort "Kyrgyzskoe Vzmorje" in the Issyk Kul region.
Delegations from Azerbaijan, Kazakhstan, Kyrgyzstan, and Turkey were joined by the head of the Secretariat of the CCTS Omer Kojaman, the Deputy Secretary General of the CCTS Nurdin Sultambaev, the head of the Secretariat of the World Nomad Games Ruslanbek Jumanasarov, the Deputy Director of the State Agency for Youth Affairs, Physical Culture and Sports Almazbek Kasenov, and the Director of the Directorate of National Sports at the meeting.
The Ad Hoc Working Group analyzed the issues of preparing for and carrying out the Second World Nomad Games. Issues concerning receiving and accommodation of foreign delegations were also analyzed.
"We will face the large amount of preparation needed for the Games. Every participant of this meeting makes a significant contribution to the development and promotion of national ethnic sports. I'm sure that the World Nomad Games will be unforgettable and will be held in the spirit of mutual respect and loyalty," said Ruslan Jumanazarov.
Nurdin Sultambaev, the head of the secretariat of the World Nomad Games noted that preparatory work is already running at a high level. He added that refereeing is also a main concern. "We should follow objective and fair refereeing during the Games," he said.
The two-day seminar of the Supreme Referee Board and the Referees of the World Nomad Games was held at the same date. Trainers and referees of 23 different kinds of sports joined Erlen Ospanov, the First Vice-President of the Association of National Sports of Kazakhstan, Ufuk Purutchu, a member of the Central Council of Referees of Turkey, and Hanlar Gurbanov, the head of the Association of National Sports of Azerbaijan.
During the theoretical part of the seminar, a video was shown, and all the rules of the competitions were demonstrated in the practical part.
The seminar was held with the aim of improving the qualifications of the referees who will be observing the 23 kinds of sports at the Games in September.
Participants were given certificates at the end of the meeting. These certificates will allow the participants to referee at the Games and also to teach other interested referees.
According to Almazbek Kasenov, the Directorate for National Sports of the Kyrgyz Republic approved the referee team. This work was carried out with the help of the Federation of National Sports of the Kyrgyz Republic.
During the seminar, participants were shown the Hippodrome and sports recreation complex in Baktuu-Dolonotu village, as well as the Kyrchyn Gorge, where cultural events and sporting competitions will be held during the Second World Nomad Games.