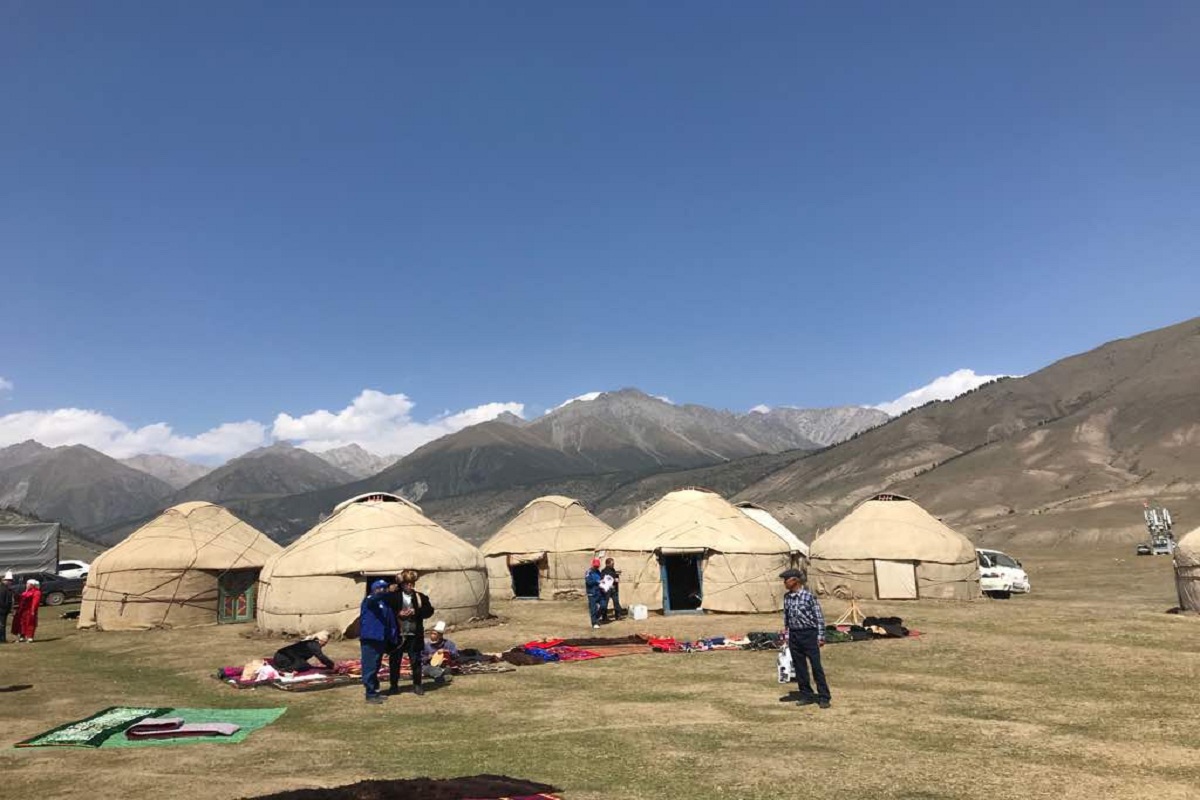 05.09.2018 16:32
Snow Leopard Yurt
# EcoDomBars #
The UNDP Yurt is presented with installation of the snow leopard habitat. It's notable that the snow leopard is recognized as a talisman of the Third World Nomad Games. Here there are also brochures with information about the animal that has been considered as sacred for the Kyrgyz people since ancient times.
The design of the yurt is the image of the snow leopard habitat, and it gives the guests an opportunity to immerse themselves in the world of the snow leopard.
For the guests they organized a photo-zone, where you they can make unforgettable footage against the background of the sculpture and images of the snow leopard, the Red Book - in the hunter's house or in instagram.
In the installation "Eye of the Leopard" for the guests they have organized interesting master classes, entertaining games for children, quests, puzzles and much more.