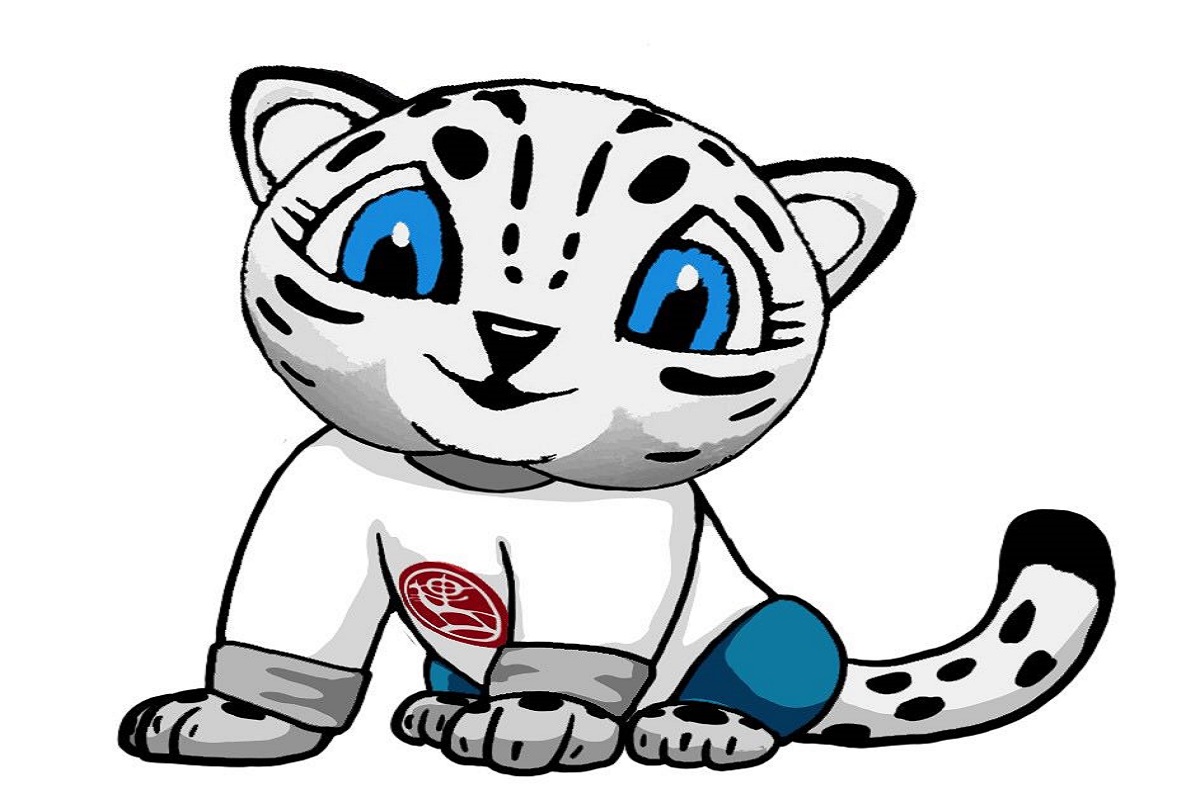 17.08.2018 12:15
Snow leopard is the talisman of the III World Nomad Games
The snow leopard is recognized as talisman of the upcoming III World Nomad Games.
Snow leopard (ilbirs) since ancient times is a sacred animal for the Kyrgyz people and has always been considered the protector of soldiers. The image of the snow leopard (ilbirs) is covered with legends and stories and represents beauty, strength and freedom.
The nomadic culture of the kyrgyz people is characterized by a special attitude to living and inanimate nature. Not only the history of the kyrgyz people is connected with the image of the snow leopard, many famous literary and film works are devoted to it
Ilbirs is pictured as a symbol on the flag and coat of arms of the Kyrgyz Republic's capital city Bishkek. The current version of the coat of arms of Bishkek was approved in 1991 and is a rectangular silhouette of the fortress, where below the broken line of the mountains in large letters marked "Bishkek", and above them, on the wall of the fortress, a white square with a white snow leopard in the center of the azure circle.
The number of snow leopards in the world ranges from 3 to 7 thousand individuals. The animal is listed in the Red book. It is known that the habitat of the snow leopard in the Kyrgyz Republic covers all regions of the country, as the Tien Shan mountains, and the Northern ranges of the Pamir-Alai (Alai, Trans-Alai and Turkestan ranges).
The preservation of these unique animals and their ecosystems is a task of national importance and scale for the Kyrgyz Republic.
The author of the artistic image of talisman of the III World Nomad Games - artistic Director, Director-animator Tolgobek Koichumanov.
He noted that the idea to present snow leopard as a talisman of the Games is connected with the importance of the issue of protection of this animal. "We presented the snow leopard as a rather positive friendly cartoon character, bringing goodness and peace. Working on the image we drew from examples of talismans of major international sporting events like the Olympics," - said Tolgobek Koichumanov.
As a sign of hospitality and respect for the guests of the Games, each delegation invited to the III World Nomad Games will be presented with special Souvenirs in the form of a snow leopard.