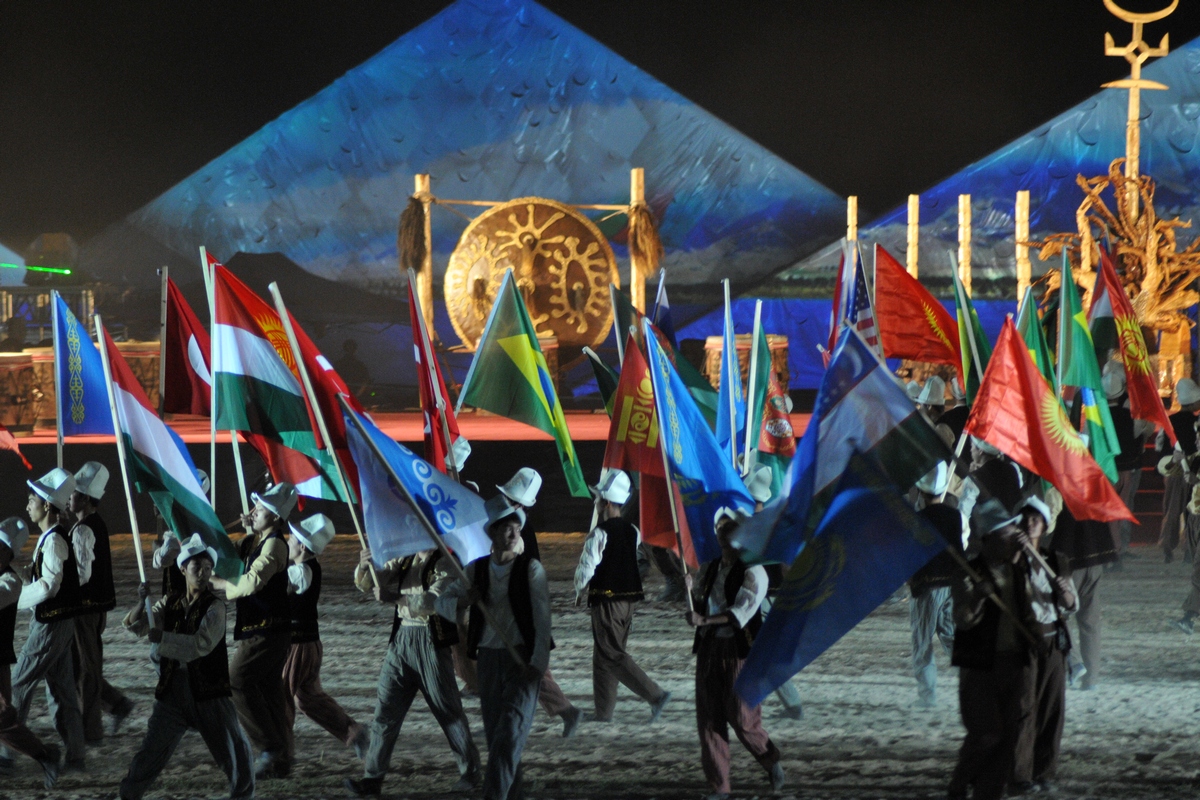 02.09.2016 14:49
Sporting Delegations Continue to Arrive in Kyrgyzstan for the World Nomad Games
Representatives of sporting delegations from different countries of the world are continuing to arrive in the Kyrgyz Republic to participate in World Nomad Games 2016.
Today, representatives from 39 arrived in Issyk-Kul. They are:
Azerbaijan, Antigua and Barbuda, Armenia, Bangladesh, Belarus, Benin, Brazil, China, Czech Republic, Ecuador, Finland, Guatemala, Germany, Georgia, Hungary, India, Iran, Italy, Latvia, Lithuania, Madagascar, Mongolia, New Zealand, Norway, Pakistan, Philippines, Poland, Republic of Moldova, Russian Federation (Bashkortostan, Karachay-Cherkessia, Krasnoyarsk Krai, Sverdlovsk Oblast, Tatarstan, Khakassia, Chelyabinsk Oblast), Sri-Lanka, South Korea, Spain, Switzerland, Tajikistan, Turkmenistan, Turkey, Ukraine, USA, and Uzbekistan.
Other participants will arrive today, September 2 or tomorrow, September 3, until noon.
Currently, athletes participating in competitions are being registered at the Credentials Commission and are receiving their accreditation card. Then they are placed in hotels, so that they can acclimatize and rest before competitions.
The World Nomad Games 2016 will take place from September 3-8 at Lake Issyk-Kul, Kyrgyz Republic.
Secretariat of the World Nomad Games