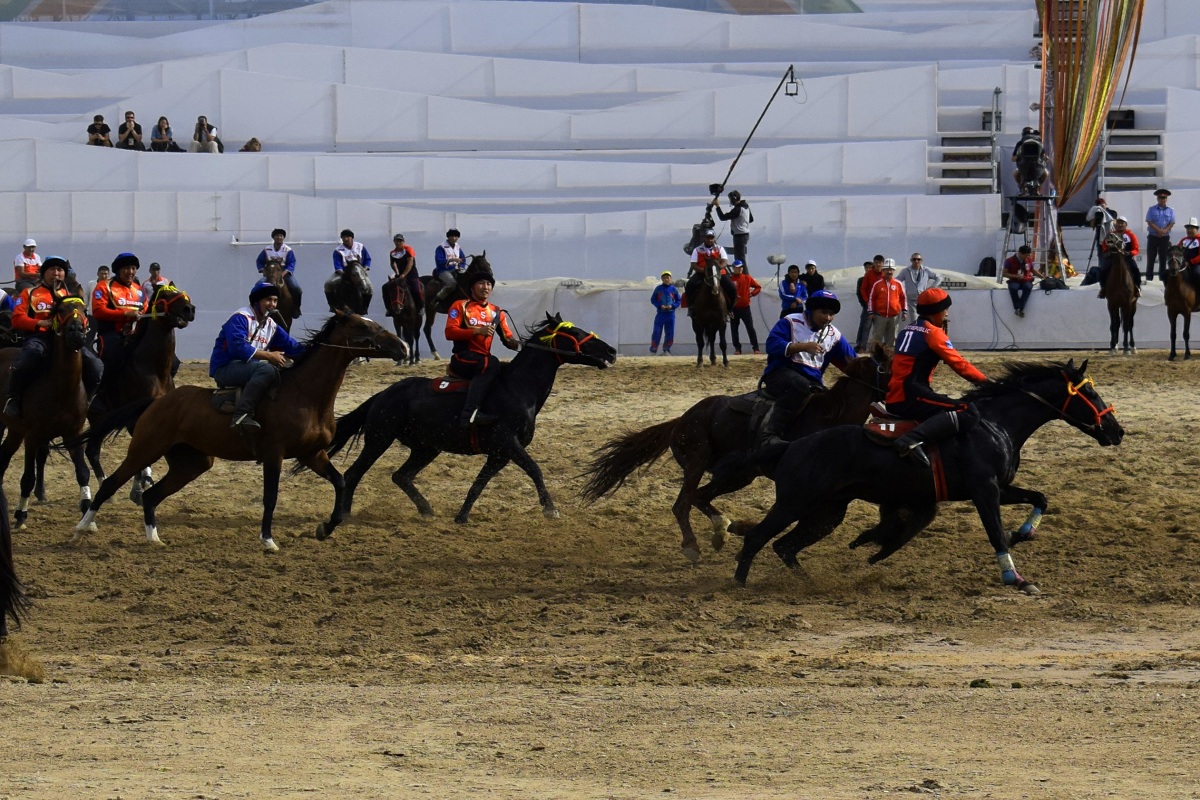 05.09.2018 20:14
Summary of the day for Kok-Boru
Today, September 5, group competitions on Kok-Boru were completed at the racetrack of the village of Baktu-Dolonotu and all the semifinalists were determined.
The Kazakhstan team, which previously missed their first game, played two games against their rivals.
The results of the games on September 5:
Казахстан – Красноярск;
15 3
Казахстан – США;
Узбекистан - Франция.
19 6
Кыргызстан – Алтай
3 0
The Altai team of was defeated by the decision of the jury due to the fact that by the time the games began some Altai players were missing.
September 6 - semifinal matches between the teams:
1. Kyrgyzstan - Moscow at 4:00 p.m.
2. Kazakhstan - Uzbekistan at 6:00 p.m.