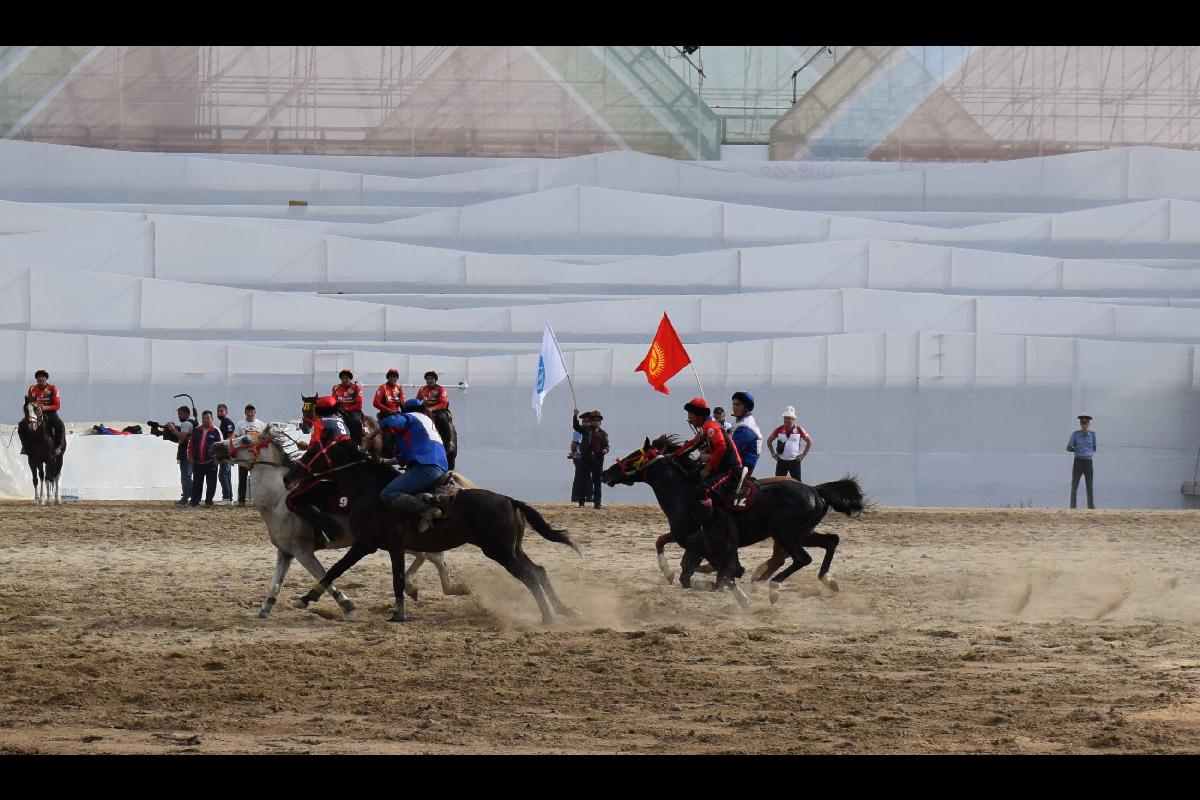 06.09.2018 22:16
Teams of Kyrgyzstan and Uzbekistan will meet in the final fight on Kok-Boru
Today, on September 6, the semifinal games on Kok-Boru between Kyrgyzstan and the team from Moscow, as well as Kazakhstan and Uzbekistan were completed at the racetrack of Baktu-Dolonotu village.
The national team of Kyrgyzstan confidently won the Moscow team with a crushing score of 23: 5.
The Moscow team consists of former citizens of Kyrgyzstan, who are currently citizens of the Russian Federation, live and work in the city of Moscow and the Moscow province.
The Kazakhstan national team, the current champions in the Kazakh kokparu (similar to kok-boru), sensationally lost to the Uzbekistan national team with the score of 4: 5
On September 7 at 4:00 p.m. competition for the 3-4 place between the National Team of Kazakhstan and the team of Moscow will take place. Final fight will be held at 6:00 p.m.
The prize fund is 6 million 200 thousand soms. The prize for the first place is 3 million soms, the second place is 1.5 million soms. the third place - 1 million soms. Prizes for the nomination of the great player of Kok-Boru and the great horse of Kok-Boru are 100 thousand soms.