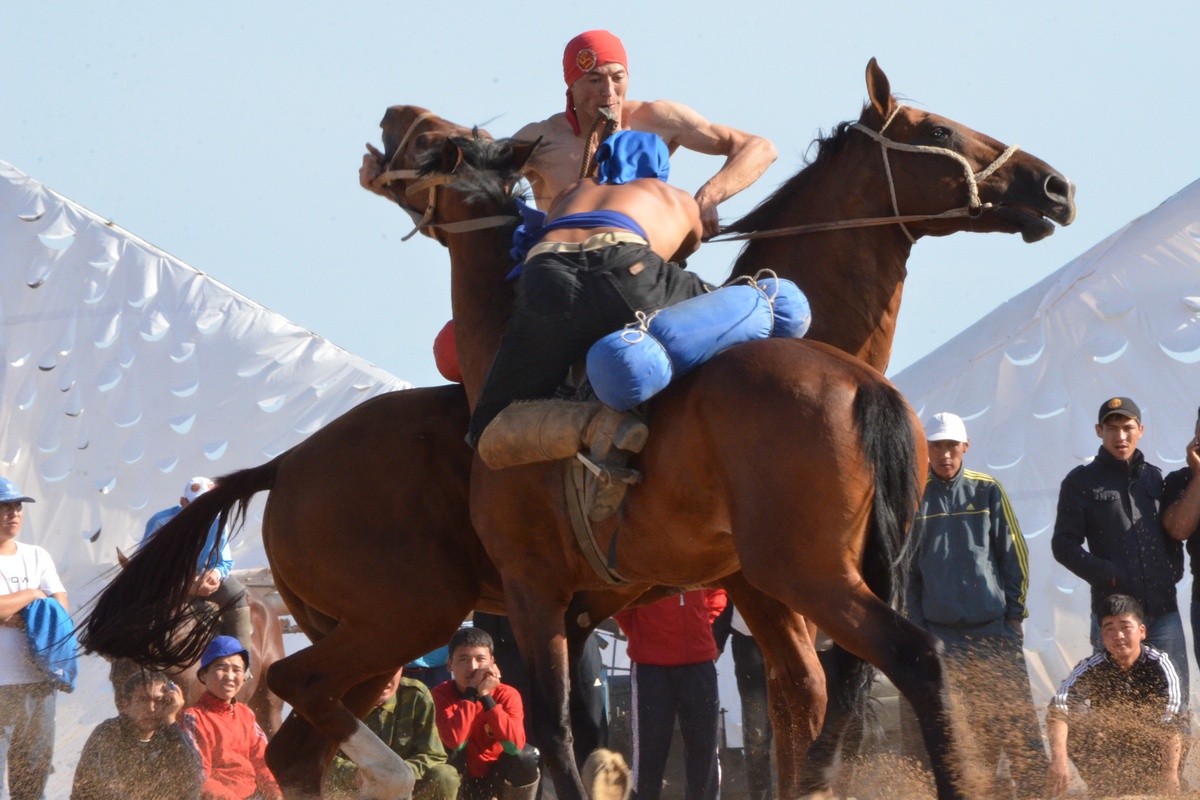 16.08.2016 17:02
The Kyrgyz Republic's National Er Enish Team for the World Nomad Games 2016 Has Been Selected
The national er enish team, which will represent the Kyrgyz Republic at the World Nomad Games, has been chosen.
Three athletes were chosen from different weight categories: Kalybek Busurmankul uulu (up to 70 kg), Maratbek Altymyshev (up to 90 kg), and Kanatbek Alpanov (above 90 kg).
The national team was chosen in accordance with the results of the Er Enish championship, which was recently held in Bishkek. The athletes will work with Coach Niyazbek Kurmankulov.
The Second World Nomad Games will take place on September 3-8, 2016, in Issyk-Kul.
Secretariat of the World Nomad Games
Reference:
Er enish – wrestling on horseback.
Er enish competitions take place on a flat, circular area. Two athletes compete wearing special strong pants, a special belt (called a "kushak"), a scarf, boots, and holding a whip. At the beginning of the match, the wrestlers approach the center of the ring at the command of the referee. At the referee's signal, the match starts. In order to win, a wrestler must pull the opponent from his horse so that he touches the ground with any part of his body.
Teams consist of four people – 3 athletes and one trainer. Athletes older than 18 are allowed to participate, and are grouped in the following three weight categories: 70 kg, 90 kg, and over 90 kg.