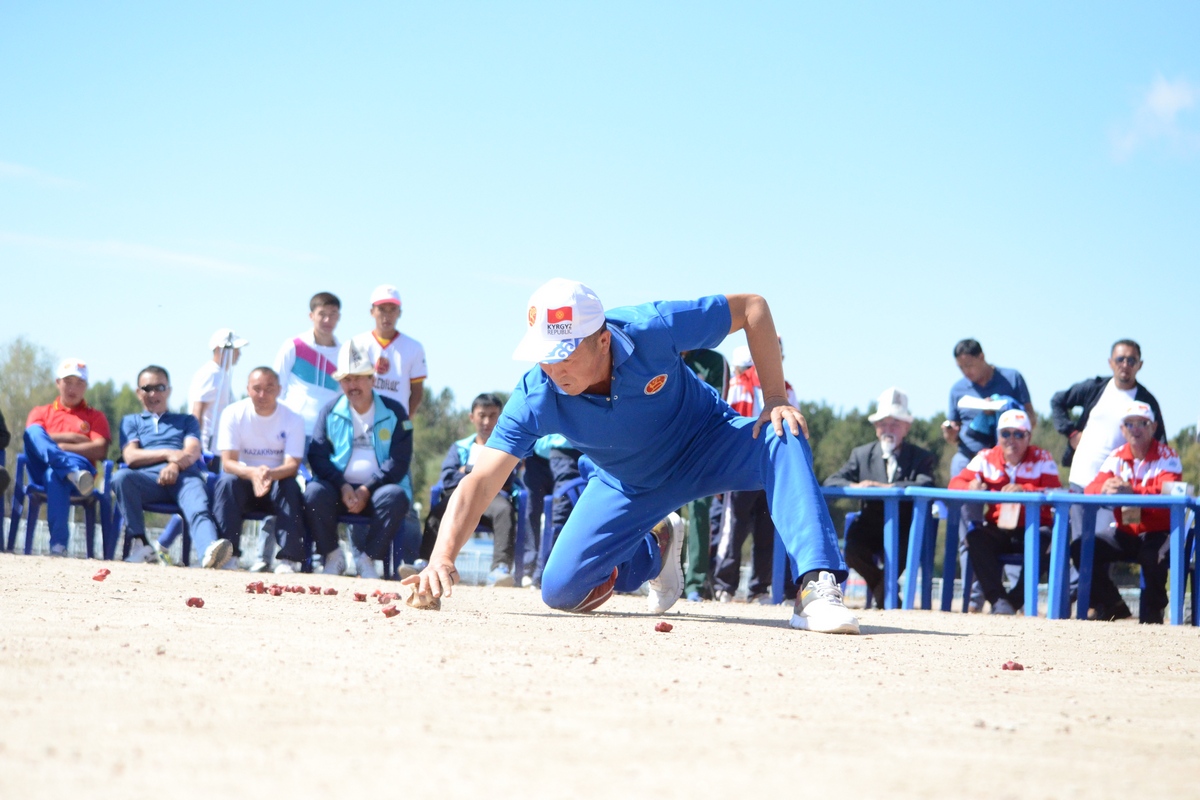 24.08.2018 14:35
The National Ordo Team conducts training camps in Issyk-Kul
In order to prepare for the III World Nomad Games, the national team of the Kyrgyz Republic organizes training camps in Cholpon-Ata city (Issyk-Kul oblast) from August 17 to August 30 in the following composition:
1. Kubanychbek Monoldorov 1995 b.d. master of Sport;
2. Mairambek Kasymaliev 1989 b.d. master of Sport;
3. Esenbek uulu Erkinbek 1995 b.d. master of Sport;
4. Mairambek uulu Nursultan 1995 b.d. master of Sport;
5. Kubanychbek Suiunbekov 1990 b.d. master of Sport;
6. Kubanychbek Ashyraliev 1997 b.d. master of Sport;
7. Daniyar Iskenderov 1985 b.d. master of Sport;
8. Kadyrbek Akmatov 1983 b.d. master of Sport;
9. Janybek Aitaliev - senior coach.
There were allocated 194 thousand soms for conducting training camps from the budget of the Directorate for National Sports.
Ordo is on of the most common games of the Kyrgyz, which have survived from ancient times to modern times. The very word "ordo" means "khan's rate, khan's palace". The game reproduces the battle for the capture of the bet.
Ordo was a kind of military map, with the help of which the soldiers were trained how to defeat the enemy. The circle depicted on the ground meant the territory of the state, and rivals worked out a battle plan. Knocking out the khan meant the overthrow of the ruler's throne.
The main significance of game is also the ability to maintain a proper internal policy, which is characteristic of the observance of caution while already inside the circle, i.e. in power.