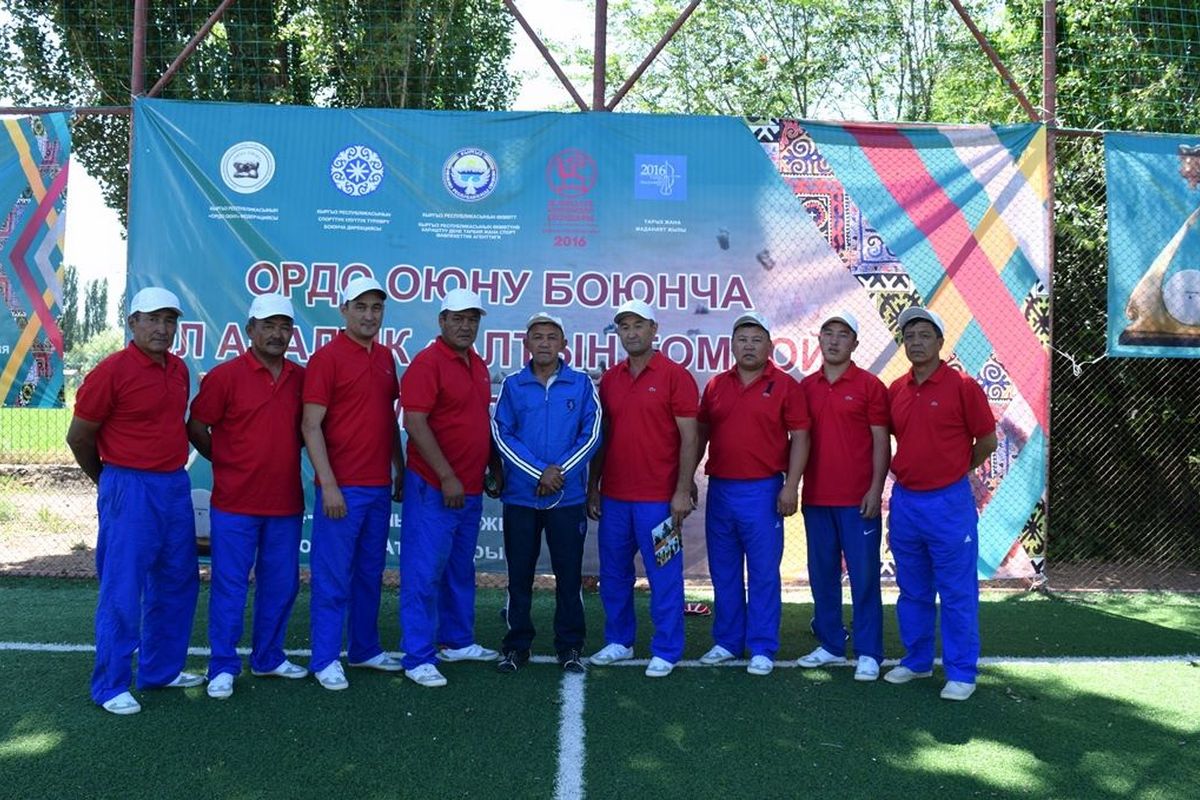 30.07.2016 23:00
The Ordo Team from Kyrgyzstan is Preparing for the World Nomad Games
From July 14th through 24th the ordo team from Kyrgyzstan carried out training meetings in Cholpon-Ata, Issyk-Kul Oblast. The goal of the meetings was to prepare the team for the World Nomad Games, which will take place from September 3rd through 8th, in Cholpon-Ata.
16 athletes took part in the trainings, along with head trainer Janybek Aitaliev and trainer Rakhat Moldaliev.
The 16 athletes are:
Kadyraaly Arsybaev – athlete;
Kyiaz Seitaliev – athlete;
Bakytbek Koshov – athlete;
Nurkalyi Tajikanov – athlete;
Ulan Medetbekov – athlete;
Kubanychbek Monoldorov – athlete;
Nurdin Nurakov – athlete;
Jyldyzbek Ozubekov – athlete;
Nurlan Eshmambetov – athlete;
Elaman Aitaliev – athlete;
Jenishbek Khapisov – athlete;
Dastan Jeenbekov –athlete;
Jumabek uulu Eldiyar – athlete;
Sadyrbek uusu Manas – athlete;
Dastan Jeenbekov –athlete:
Janybekov Rakhat – athlete:
Rakhat Moldaliev – trainer;
Kojokeev Iskender – leader.