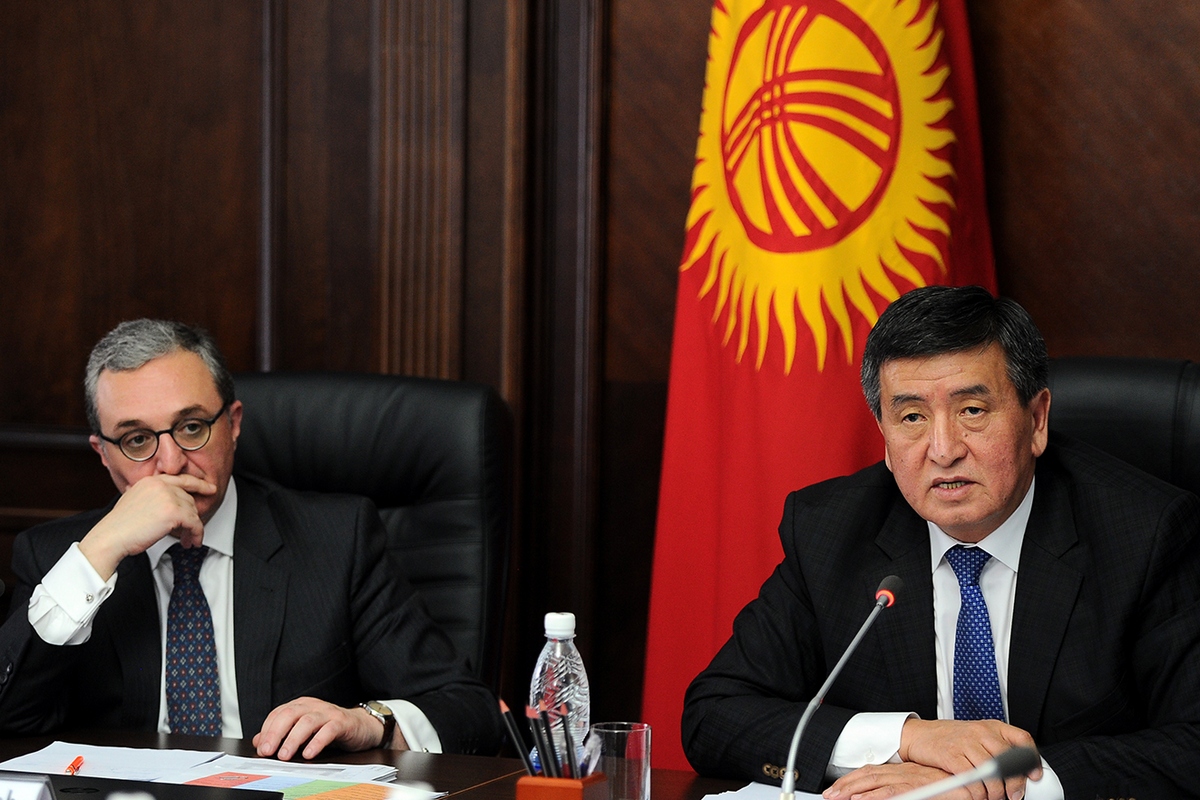 03.05.2016 12:00
The Prime Minister of the KR has invited representatives of the United Nations to visit the WNG

Prime Minister Sooronbai Jeenbekov has invited representatives of the Executive Councils of the United Nations to the Opening Ceremony of the II World Nomad Games; it was reported by the press service of the government. The delegation of the Executive Council of the UN for the first time arrived in Kyrgyzstan. It [delegation] includes the extraordinary and plenipotentiary ambassadors, senior diplomatic staff from 18 countries, who work in offices of the states at the Organization.
The Prime Minister spoke about the II World Nomad Games, which will be held this autumn, he also spoke about the summit on conservation of the snow leopard, scheduled for next year.
The Prime Minister emphasized that these events are unique platform for inter-ethnic and intercultural dialogues between nations and must become an additional impetus to the world association.
"We believe that the Nomad Games will create a favorable area of intercultural and interethnic dialogue for people from all over the world. In order to promote the World Nomad Games, Kyrgyz side intends to offer the text of the WNG for inclusion in the resolution entitled "Promotion of interreligious and intercultural dialogue, understanding and cooperation for peace" on the 71st session of the UN General Assembly", - said Jeenbekov and urged the delegation to support the initiative.
He added that the Summit on conservation of the snow leopard will allow an exchange of views on the preservation of the global ecosystem.
Source: Sputnik Kyrgyzstan